There are some experiences in life that really stick with you – driving for the first time, giving birth…touring a recycling plant!
Yes!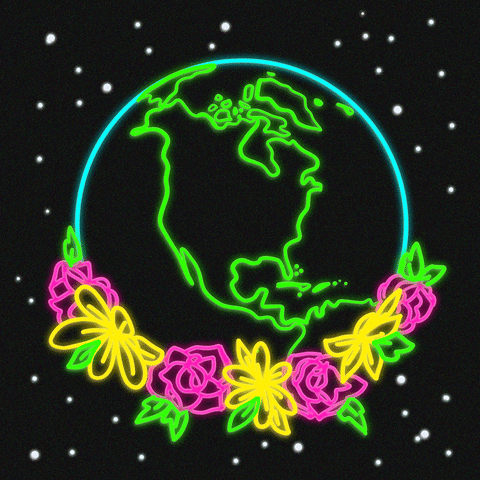 That's coming from my own experience! I was invited to work with Republic Services on #WeWorkForEarth campaign that is all about helping people learn about the many ways to recycle. Part of my assignment involved visiting a Republic Services plant here in Phoenix.
All I can say is it really changed my life and the way I think about recycling. This is such an important topic, not only for us right now but for future generations. If each of us made smart decisions on what we're tossing, it will add up to big and better changes for years to come. And it helps that we have a company like Republic Services to facilitate the process.
Founded in 1986, Republic Services provides non-hazardous solid waste and recycling services for commercial, industrial, municipal and residential customers in 41 states, as well as Puerto Rico. It all adds up to service through – get this –  349 collection operations, 207 transfer stations, 190 active landfills, 91 recycling centers, 7 treatment, recovery and disposal facilities, 11 saltwater disposal wells, and 75 landfill gas and renewable energy projects.
That's a lot of new life for used items!
I know that's a lot to take in, but what helps is actually visiting a facility to see the action firsthand. Here in Phoenix, you can tour the facilities. Visit the Republic Services site to find a plant in your community so you can visit too. After going through one myself, I wish every family and could go as well. It really brings awareness!
Check out my overview video about my visit!
Republic Services has the website RecyclingSimplified.com that has a lot of great detailed information. The top three tips they have are:
Know what to throw:
Paper and flattened corrugated cardboard. Junk mail, printer paper, poster board, cardboard boxes.
What not to include: Anything soiled – like used paper coffee cups, greasy pizza boxes. Any boxes that have a waxy lining on them.
Metals: Soda cans, food cans, foil.
What not to include: Car parts, engines, etc. Yes, people really toss these in the recycling bin, they are a no-no!
Plastics: Soda bottles, liquid detergent bottles, water bottles.
What not to include: Plastic grocery bags (these cause the machines to jam), plastic drinking straws, bubble wrap, Tyvek bags, bubble mailers, bubble wrap. However, you can check with your grocery store about collection of things like bubble mailers and bubble wrap.
Everything has to be empty, clean and dry!
This means rinsing out the detergent from the jug, any fluids from the bottles and so on. For all practical purposes, your recycling bin should always be clean because the items going in are clean. Therefore, you shouldn't need a plastic bag liner in your recycling bin. While at the plant, I noticed plastic bags tied shut, filled with items for recycling. Those end up in the trash. Do not bag your recyclables!
Clothing is not for the recycling bin!
I asked what one of the biggest misconceptions and was told that many people think they can drop their clothes in a recycle bin. This is a no-no. The clothing becomes tangled up in the processing machines. And if you choose to pitch them, they will end up in the landfill. At least if you donate your unwanted wearables there is more of a chance they will be given a second life.
My lessons learned!
Instead of calling it "trash" – I've changed my mindset to calling my throwaways "landfill." Because that's the truth – those items we throw away will end up in the landfill. It makes me double think single-use plastic like disposable plates, forks, and napkins.
I'm not talking about zero-waste, but just little changes on a daily basis that add up in the long run.
Here's another example: We used to buy bottled water by the case. Last year we switched to a water delivery service. We now have a bottom loading water dispenser that is cheaper than buying bottled water and completely cut out empty bottles.
Visit your local paint-on-pottery studio and paint your own liquid soap dispenser!
https://www.instagram.com/p/BhK6N5tDo1i/
Create a set of bins for your home – not just one set, but a few. One for the kitchen, the garage and the backyard for cookouts and such.
The impact!
Last year, Republic Services recycled more than 6.4 million tons – enough to fill 48 football fields!
Ideas!
Let's put our creative minds together to come up with ways to recycle some of these items. Corrugated cardboard, papers, and many plastics can easily be recycled. But what about the items for the landfill?
Plastic grocery bags: Opt-out of these. Go for paper or better yet, make or bring your own totes to carry your groceries home. If you do come across plastic bags, make yarn from them and crochet a tote or a floor mat!
https://www.youtube.com/watch?v=8d7ykDnfhv4
Here is a tote tutorial I made from plastic bags!
Bubble mailers and bubble wrap: Post on CraigsList or another community board. There is always someone in need. Save the bubble mailers to use for your own items to ship. you can also use these in art projects for bookmaking.
Old T-shirts: Make T-shirt yarn or make a quilt or holiday stockings!
Thank you for checking out my post about recycling  – and to Republic Services for bringing me on board for this campaign. Be sure to follow #WeWorkForEarth!