Hosting a crafty get-together is one of my absolute favorite things in the WORLD!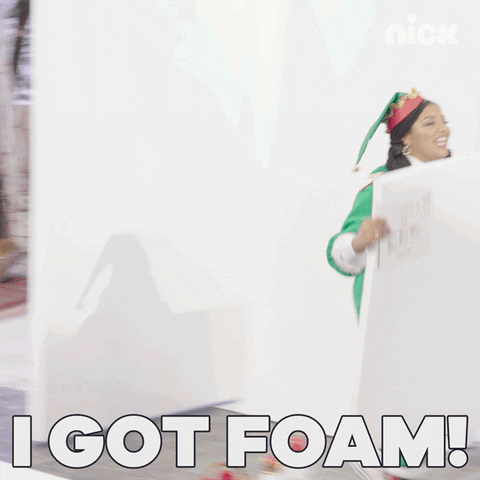 People coming together to chill, throw down some paint, share stories, laugh, snack and get creative… It's totally a bonding experience! It's fantastic for groups and today I'm going to share how to host a crafty get-together – like I did recently!
First of all, thank you to T-Mobile for sponsoring this blog post!
Fort Huachuca, AZ 
I had the honor of hosting seven military spouses from Fort Huachuca, Arizona (just three hours south-east of Phoenix), for a morning of crafting, fellowship, and lunch. The event was at a restaurant in the town of Sierra Vista, we had a blast. Noone had met before, so we started off by introducing ourselves. I learned so much about what it means to be a military wife. I have such newfound respect. I loved hearing their stories – and this is where crafting really comes in handy.
They each received a set of my ornaments to paint, and as the minutes passed, as people chose their colors and which item to paint first, everyone relaxed. Some people even ordered wine! There's something about crafting that is magical. It makes your mind stop thinking about stressful subjects and focus on creating beauty.
The Meaning of the Three Ornaments 
I gave three Crafty Chica ornaments for the following:
One for themselves to keep and remember the event 

One to share with a fellow spouse 

One to send to a family member or to give out to a stranger as a random act of kindness! 
As you might know, our military families spend a lot of time away from family and the friends they make where they are stationed are very important. I wanted to not only honor them, but their friends and their family. The military is very important and I was so moved to get to spend time with these amazing women. Each so different from one another, yet bound together in service to our country. 
With the help of T-Mobile the ladies were able to relax and get into the holiday spirit. Did you know that T-Mobile is proud to support our country's military and show appreciation for their service through a variety of customer programs!? Yes! Programs such as the Magenta Military discounted wireless plan, which is the best deal in wireless for military and veteran families. 
T-Mobile is also a huge employer for our military. T-Mobile is on a mission to hire 10,000 veterans and military spouses by 2023. T-Mobile is committed to the individuals and families that have served in our military, and recognize that often military spouses selflessly put their education and careers on hold to support their active-duty spouses. Nothing is more important than showing up on the ground in our communities, and that's why I'm thrilled to partner with T-Mobile to support military spouses.
T-Mobile provided awesome swag bags for our guests, take a peek at what was included in their bags! 
Tips for Hosting a Crafty Get-Together 
Plan a craft that will be easy for all: Keep it simple to give people time to go into detail. Anything too busy might add stress!

Host it at a location that is private or semi-private: Call ahead and ask the manager to set aside an area for you. We did this and it worked out great!

If you are hosting at a location, plan a budget for food and drinks: Give back to the venue, buy from their menu! That way it is a win-win for everyone!

Create a fun menu with the location: You can ask the manager for ideas! 

If it's at your home- make it a potluck for everyone to bring a fun bite to share.

Bring all of the materials and extras for just in case moments: Extras always come in handy! 

Set up your tables and chairs so that it's an intimate setting.

Start by having everyone introduce themselves. 

And then get to crafting! 
The conversations will flow and everyone will have so much fun!