Today we celebrate Edward James Olmos!
February 24th is marked on my Lalo Alcaraz calendar as Chicano National Holiday: The Birthday of Edward James Olmos. I have to agree with Lalo that it should be a holiday we should acknowledge and celebrate. As a Mexican-American, I see him as a Latino that made huge strides in diversifying films and television.
Kathy and I had the opportunity to meet this Hollywood legend during the press junket for Coco, read the post here. I actually recorded the interview and listening to Olmos share stories from his youth is so fantastic, I still listen to it from time to time.
Depending on your generation, there is an Edward James Olmos film that resonates with you.
For most, it will be his portrayal of Abraham Quintanilla in Selena. That was an amazing performance to see in the story of the Queen of Tejano music.
For Kathy and Patrick, it is the 1981 cult classic film Zoot Suit. Si, El Pachuco! And did you know Zoot Suit was turned into a Broadway play? Yes, and Olmos was nominated for a Tony award. A man of many talents!
One of the first films I saw Olmos is was Stand and Deliver in 1988.
I don't know that I saw it in 88′ but I can tell you, his performance in that film was not only powerful to see a teacher that looked like me but to see the students in the class that also looked like me.
He was educated and was the type of teacher that cared and believed in his students. He would go on and receive a nomination for an Academy Award for his portrayal of Jaime Escalante.
One cool bit of trivia I learned was that EJO was offered the role of Picard from Star Trek.
Can you believe that?! But he went on to star as Admiral William Adama then Commander on Battlestar Galactica from 2004 to 2007.
And I'd be remiss to not mention his cameo in Disney Pixar's Coco as Chicharron.
Here's what Olmos shared about the animated character: "The character of Chicharron was simple yet very meaningful."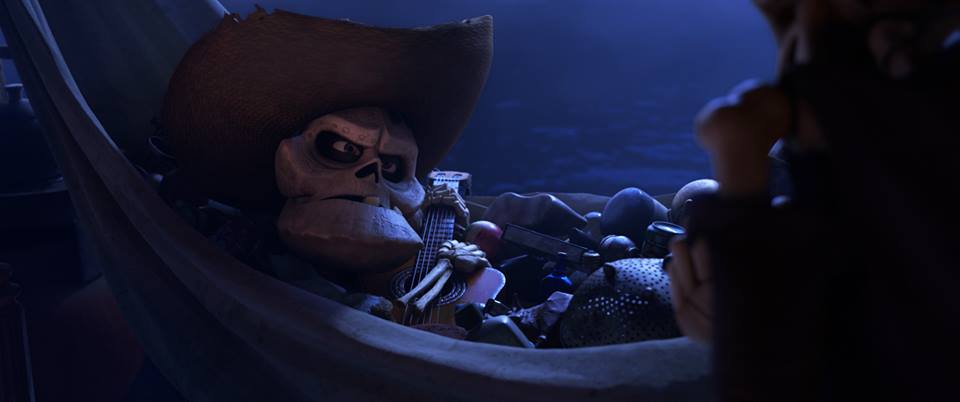 And for those of you who love to binge-watch – you may have seen him on Mayans MC! Check out what the cast had to say about him!
What we love about him is he is timeless! Whether he is playing a dad, a teacher, a detective, or an intergalactic badass – his talents cover the spectrum! And stay tuned because he has two new films coming out this year!
Trivia about Edward James Olmos
As a kid, he dreamed of becoming a baseball player.
By the time he became a teenager, he had fallen in love with music and spent much of his youth playing a band. When someone he suggested he try acting, he went for it and scored his first role, Zoot Suit.
He has served as an ambassador for UNICEF
Happy Birthday, Edward James Olmos!
What is your favorite Edward James Olmos film?