I have some enticing air dry clay ideas for you! I'm often asked about alternatives to fired ceramics, and this is it. Polymer is pricey and handmade clay takes a lot of effort. I researched for other options and ordered a tub of affordable air dry clay, the kid stuff, not the fancy version, and gave it a try.
Colored me impressed!
I spent an evening making ring dishes and wall pockets. I felt a little worried about investing so much time not knowing the outcome. The clay felt a little sticky at first but I quickly became used to the texture. My pieces took about three days to fully dry, then I witnessed the magic! The clay dried hard and took to the paint beautifully.
Check out my air dry clay wall pocket video!
What's a wall pocket?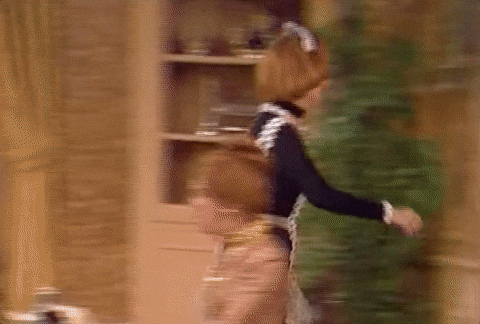 You could be thinking – what is wall pocket? Don't worry, it's not what you see above! It's a wall planter, perfect for air plants or faux plants, any small items. They are so charming in a family room or bedroom. and using the air dry clay, you can easily customize them.
SUPPLIES FOR AIR DRY CLAY WALL POCKETS
Air dry clay – I bought Crayola brand and loved it.
5″ round cookie cutter – I used a plastic molcajete bowl to cut my shape, and to use to create ring dishes, but a cookie-cutter will do to make wall pockets.
Craft knife (this one is my fave)
Small bowl of water
Tissue paper
Chopstick or bamboo skewer
DIRECTIONS:
Line your work area with a smooth surface like canvas or a wood board, even cardboard, make sure it's free of dust and debris.
Pinch off a ball of the clay, about the size of a baseball and flatten it between your hands. Set it down and roll it out so it's even. To be really precise, you can use two wood rulers, as long as they are flat.
Cut out the circle and then repeat so you have two circles.
Cut one of the circles in half, keep one out and set the other one back in the clay bucket (make sure to close the lid every time!)
Score the edges around the bottom of the full circle and the back side of one of the halves. Dip your finger in the water and run it around the score lines. Crumple the tissue into a ball and set it in the center of the circle, then place the half piece on top. The tissue will keep the pocket portion poofed out while it dries.
Carefully join the edges of both layers, use water on your fingers to smooth out the seams.
Roll more pieces and use other cookie cutters or you can cut your own designs, these are for the front of the wall pocket.
Use the chopstick to create a hole at the top for hanging.
When you are done, set your pieces on a rack and cover with plastic overnight, remove the plastic and let them air dry until rock hard.
Use craft paint to decorate, then add a sealer of your choice.
Here are the ones I made using this air dry clay idea! I'm posting all my samples for sale now, that way I can keep my work studio clear and clean!
Let me know if you make this project!