DIY face masks tutorials are everywhere and I can't believe how complicated this topic is! Early on I decided not to make masks, even though many people asked for them. I read how the only "good masks" were the high tech ones, and regular cotton fabric ones would serve no purpose. "Leave it to the professionals," I thought. I didn't think my work would be high quality enough.
Then I read we should only wear them if we thought we were sick…
Then that messaging changed!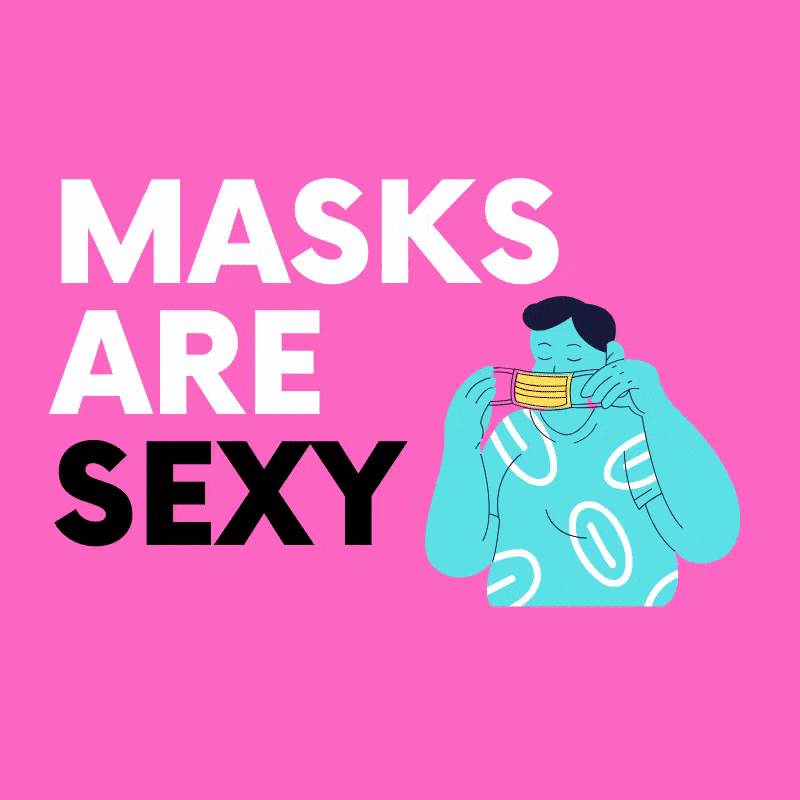 The floodgates opened when the CDC advised everywhere to wear masks no matter what! I decided to make a few for myself and Patrick and the kids, but where to start? The New York Times has an excellent article that has all the details you'll need to know. There are several grades of DIY face masks, I decided to go with a very basic double-layer cotton mask. I knew if I made four masks, I would need to make three dozen. Kinda like making tamales! I wanted a tutorial that showed batch making.
This is the best video I found – very simple, it's great for beginner sewers too!
SUPPLIES TO MAKE A DIY FACE MASK:
2 pieces of cotton fabric, 7″ x 9″
4 pieces of 1/8″ elastic cording, cut to 9″ (Not only in this video but in others it states to cut your elastic strips to 7″ – I cut mine at 8″ and my finished masks popped off everyone's ears. So now I'm cutting each piece of elastic to 9″!)
Note about elastic: I used what I had on hand in my studio, which was 1/2. It's a little wide, go for 1/4 or 1/8″ if you can.
Needle and thread
Pins
Iron
Directions:
Wash and dry your fabric!
Wash and dry your hands!
If you are making several masks, cut your fabric and elastic and pair them up. Watch the video to see how to sew them. Basically you will line up the two pieces right side in and start sewing on the long side, about 1/3 of the way. When you get the corner, place one piece of elastic at the corner of the shorter side, make sure the elastic piece stays tucked inside. Then sew the side to the next corner and grab the other end of the elastic and position it at the corner and sew. Repeat on the other side. When you get to the top where you started sewing, leave a 2″ gap, make sure to backstitch! Turn the fabric inside out.
OPTIONAL:
Instead of elastic you can use ties, the NYT article has the directions!
Iron your masks. Now, this next part is a little tricky. Determine which is the top side of your mask. Now fold and pin pleats facing down.
Carefully sew all the way around. Make sure to remove the pins.
I put each on in a little cello bag to give away. That way it stays germ-free!
And here is Miss Maya showing off hers!
Here are some other helpful tutorials!
No-Sew Bandanna Mask by Peter Harper
Perfect Pleated Face Mask in 5 Minutes (with Nose Bridge and Filter Pockets)
Have you answered the call to make masks? 
Here are some examples of the masks that friends and followers are making:
Monika C. is has been busy making masks for family and friends. Way to go!
Here are some tips to consider when making your masks shared by friends and followers:
"The ones with pockets are best because filters can be put inside them. IN CASE anyone has read to use vacuum cleaner bags as filters, BE SURE not to use ones with fiberglass in them". Jane E.
"Be sure to sew the pipe cleaner along the whole top edge so pipe cleaner ends are not poking into your nose. Elastic on the bottom edge works well. Another thing I saw a doctor say on TV was to use a different fabric on the inside so you are sure you are always putting the same side to your face". – Gail S.
"It MUST HAVE A NOSE WIRE. A mask with gaps is ineffective". -Jenny R.
"Best filter material is a cut hepa vaccum bag. But here is a list. https://smartairfilters.com/…/best-materials-make-diy…/" Victoria M.
I'm going to get started on my third round of DIY face masks, and I'll be using these tips. Bottom line – any mask is better than no mask!