I recently discovered ceramic glazing with Mayco Elements! In all the years I've been working with bisque, glazes and a kiln – I've pretty much stuck to the same script. The same color story (which I love!!!). This year I challenged myself to kick things up a bit and try something new.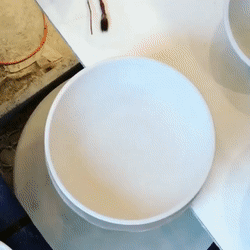 Before I go into this, let me tell you how much crafting and painting has calmed my nerves during this time of the global pandemic. Patrick had heart surgery in January and is high-risk, so we've been on extreme lockdown ever since we heard about it in early March. We're making a lot of art, so get ready for more crafty posts. AND earlier this year I bought a wheel!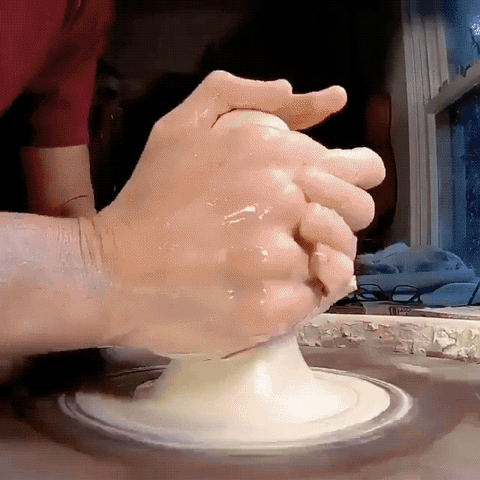 First up Mayco Elements glazes!
What is so cool about these is they give the look of high fire glazes (2205 degrees) using low fire  (1855 degrees) supplies. The end result is very organic and earthy, but still with a pop of shine and color. My intention is to combine them on pieces with the brights I usually use.
Something kinda like this. I adore this guy's pottery, so cool! The melted looking layers… it's much harder to achieve than you think. It takes strategic laying and application!
https://www.instagram.com/p/B-XG_gCjaLi/
…or like this. So freakin' gorgeous, I love this style but have always been scared to try to "go there."
https://www.instagram.com/p/BlBXjbKgk39/
Cómo se dice GOALS???
I have the vision in my mind, but I needed to learn and respect the process. Crista from Mayco was kind enough to send me samples to try out! Before diving into glazing anything big, I went with my Crafty Chica ring dishes I designed for Bisque Imports. They are small and I had a stack of them!
The first thing I did was review the color chart to see which ones to mix and match. See how they come out in two tones, especially with textured pieces?
Getting started!
Wipe down your bisque with a damp cloth to remove any dust. Then using a round brush, apply one coat, let it dry and apply two more coats, letting them dry in-between.
This will totally take you back to high school ceramics class (at least it did for me) because the colors go on very dark in different shades of black, reddish-brown, and grey. You 'member?? You have to write down what you used otherwise it's easy to forget!
I popped these babies in my kiln – no clear glaze needed. I fired them at medium speed at cone 06. This was me all night while they fired.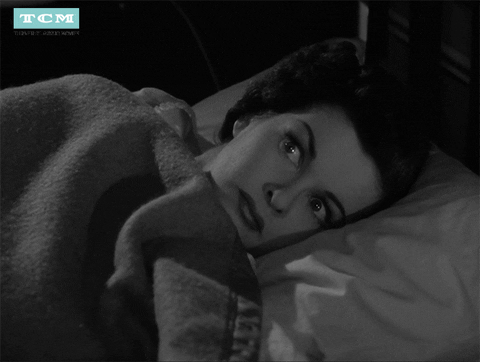 And then I had to wait for the kin to cool before I could open it! So freakin' ESSITED!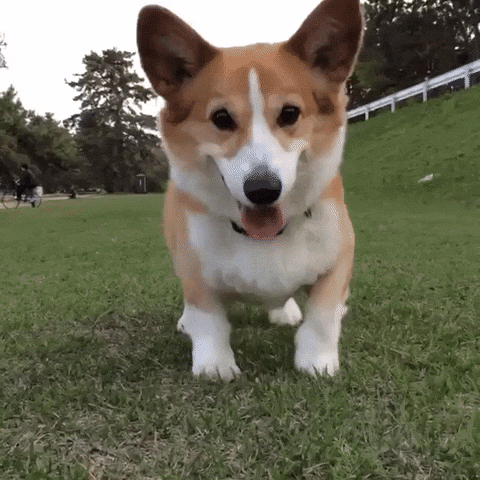 And here is how they came out!!!!!
AAaahhhhhhh! I love them so much! Mayco Elements ROCK! Look at those colors! My favorites are "Turtle Shell" and "Sea Green." They come out two-tone!
I used "Slate" for this one, three coats.
Alrighty, so then I couldn't take another breath without trying these on mugs! I call this one "Alebrije Pink." I used pink for the base of the mug and red for the painted accents. Then I added Mayco Clear Cascade (that will be a whole other post) first, then Mayco Elements Blue Grotto on top (two coats) and then Lapis Lagoon in the middle. I topped it with another coat of Mayco Clear Cascade, which makes the glazes run. No clear glaze. Fired at cone 06 medium speed.
https://www.instagram.com/p/B-DdaxDFEsT/
Here is another! Adding the Clear Cascade made the color sheer, so the base color shows through, but changes in tone! This one has Lapis Lagoon on top.
I painted Lavender Flower in the middle and Blue Grotto on top, Clear Cascade in between coats.
And I have them for sale! The insides are painted as well! Thanks for reading about my first time using Mayco Elements! Make sure to check out their web site for more info! You can also follow them on FB and IG!