Check out these milk jug earrings I made! I never would have thought to cut up my milk jug until I was invited to participate in this fun Mother's Day campaign with Milk. Love What's Real – Amor por lo verdadero.
How to make milk jug earrings – click here to watch the video!

Visit their web site to discover all kinds of delicious recipes and ideas to celebrate Mother's Day!
Mother's Day is about giving thanks to those who offered their maternal love. It can me out biological moms, step-moms, adoptive moms, even dads, and siblings who step in to give unconditional love.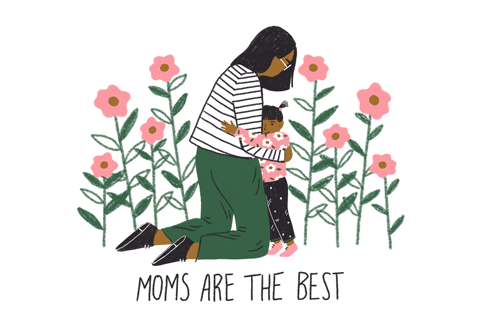 But even more than giving thanks is showing thanks!
As a mom myself, my favorite gifts are the 'experience' kind, spending quality time with my son and daughter. Sitting down and savoring coffee, a dessert and maybe even some crafting! And we all know Mother's Day is a bit different this year considering all that is going on in the world, even more reason to reach out in the best way you can!
I kept that in mind and I came up with and made this DIY project. One milk jug – even the half-gallon, serves up not only a chilled refreshing and nutritious beverage but also plenty of surface for crafting and making earrings.
If you are physically distanced from your mom these days, but still want to spend time with her crafting and chatting, use a live stream program so you can both see each other on-screen and show what you are making. 
Start with a yummy milk recipe, like whipped coffee or strawberry milk! Add in fresh-baked pastries or French Toast or anything else. Maybe one of you can come up with the milk recipe, and the other person the craft idea, like these earrings!
Supplies to make milk jug earrings:
Empty milk jug
Scissors
Heart template, about 2"
Alcohol inks or acrylic paint
Water-based brush-on varnish (two-part resin optional)
Awl or hole punch
Earring hooks and jump rings
Directions:
Wash and dry your empty milk jug. Use your scissors to cut at the top and down along the side. Cut out each side panel, keep all the smooth parts. 
Cut out your heart shapes using a punch, a die or just by hand! You can also draw your heart on a piece of paper and use a pen to trace it on the milk jug.
When it comes to cutting out the hearts, I suggest cutting up a lot. Might as well! You can use the extra to experiment with the paints and then you can choose the best one to give as a gift to your mom. Or you can save them and use them for other craft projects. 
Work on a smooth table, line with poster board or paper so you don't get the alcohol inks or paints all over the place!
If you are using acrylic paints, add one thin coat of paint and let dry, then add another and another until it looks opaque. Add accents and then varnish.
Alcohol inks – Use a dauber to apply a thin layer of dye on the heart. Add one or two drops of color around the heart. Use a blower to move the color around. You can also use a straw. There is also alcohol ink blending medium you can use to achieve cool effects!
Let dry and then varnish. I used two-part resin. Here is a link how to use resin! 
After the varnish has hardened use an awl or a hole punch to create an opening to insert the jump rings and earring hooks. Use needle-nose pliers to open and close the jump rings.
Feeling extra? Go through your jewelry stash and take apart sets you can use to attach to the hearts. I used the tops of some old earrings to make these. It gives them way more personality!
And if you need some milk recipes to empty your milk jug, check out Fuertesconleche.com oe Siempre Leche on Instagram.
Love & light,