Here are my five tips about the Cricut Joy for beginners! To me, this machine is now an official family member of my studio. I've barely had it a month but I've been using it almost every day! This machine is like a sewing machine, or a glue gun or rotary tool. It's a main staple for creating because you can do so much – cut paper, cardstock, vinyl, even fabric. All that is great but what I love most is I can import my own designs so my end products look different from everyone else's!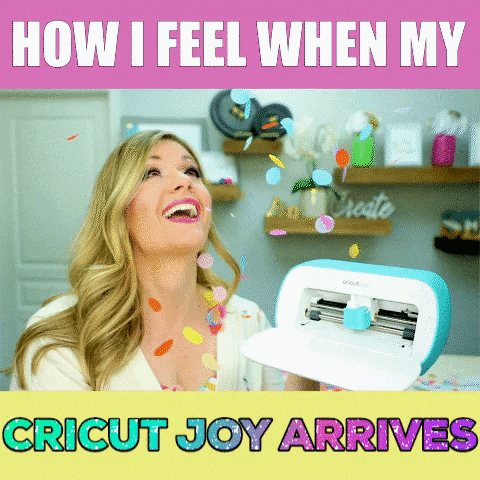 Link to see more about a Cricut Joy!
Check out my Cricut Joy for beginners overview video below!
Cricut Joy for beginners!
If you are like me, you have probably heard people talking about the Cricut machines, seeing all the different projects and language – "layers" "svg files" "weeding" – it sounds intimidating! But also intriguing. Scissors, pens, glue – I used to think that was all I needed, and those things go a long way. But this little machine can really elevate your creativity, you'll have serious "WOW" moments when you see your finished pieces.
The Cricut Joy is a great entry point into this world. It's affordable, compact, and super low maintenance.
It's fast and easy.
You can whip out a completed project in 15-minutes. I used the glittered iron-on to cut my Crafty Chica logo for a new apron I plan to paint. I saved the image as a png file with a transparent background, then uploaded it to Design Space, mirrored the text and then cut out the design and ironed it on the apron. That was my second project using the machine and I'm still pretty blown away at how fast it works.
NOTES:
There are not buttons on the machine. It works via wifi with Cricut Design space on your phone, desktop or laptop computer. There are a lot of free designs or you can subscribe for even more templates and patterns.

Design Space will become your best friend. It walks you through each step and lets you know if something is not going to work. This is great so you don't waste materials.

You don't need a mat with the Cricut Joy. There is now "Smart Vinyl" which has a thicker backing and feeds perfectly in the machine. However, you can use whatever vinyl you have because there are several Cricut Joy mats you can use for all the different surfaces to cut.

It comes with a blade to cut and an array of pens to use for drawing designs!

It's very lightweight, easy to move or transport. I have it next to my studio desk.
It will save AND make you money.
If you have a healthy stash of cardstock and scrapbook paper, you can use it up by making all kinds of nifty cards to either give out or sell. Check out my video where I used my excess scrapbook paper to make cut-out cards. I'll sell these at a store I co-own here in Phoenix. Zero dollars were spent to make all these cards. I used only items from my supplies and my Cricut Joy. As far as the wording on the cards, I designed the phrase in Procreate and imported into Cricut Design Space.
Greeting cards are just the gateway to other things you can make and sell. If you can strategize by nailing down your top-selling designs along with your top-selling substrates, you can mix and match all the elements to make a killer collection of home decor goods or a stationery line.
Even if you are not a crafter, it's the perfect branding tool for small business owners.
You can make all kinds of vinyl lettering designs that incorporate your logo, taglines, and more. Personalize your equipment, tools, decor, staff tees or toes, etc.
My plans include making a branded table cover, stickers, sticker sheets, labels, and more.
You can use your own designs!
This is my favorite feature. Take your illustrations and import them to make layered vinyl cut designs, plus stencils, and line drawings you can use on walls, books, any hard surfaces. And fabric too.
There is a wonderful support community!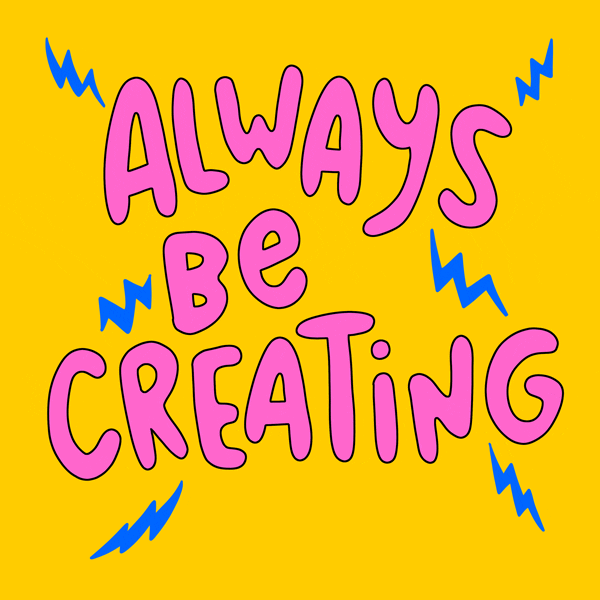 No matter what you are working on, chances are there is a video tutorial to guide you. You can go through the official Cricut YouTube page or search for what it is you want to do. What I really love are all the Cricut "hack" videos that show ways you can save money on supplies. Or you can just sign up for the Cricut membership and they send out coupons all the time!
Thanks for reading my post about Cricut Joy for beginners!
RELATED POSTS: