I used my Cricut Maker to create these beautiful DIY glitter totes using iron-on vinyl. First I made one and then it came out so cool, I ended up whipping out several more.
Keeping substrates on hand is a usual thing in my studio, I have blank canvas totes, tees, even sneakers, ready for action!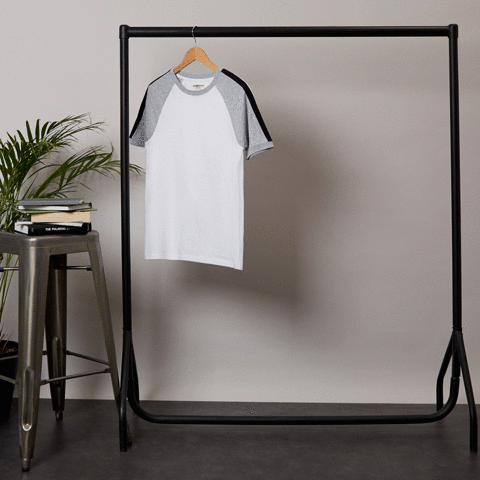 One of the things about me is it's rare for me to make just one item. My routine involves creating one for practice and I'll make a few more and choose the best ones for photos or to sell. That's the thing about any art or craft, it's rare to have your first item look great.
But you know what? I didn't have that problem with the Cricut Maker! It's all due to Design Space. That is the Cricut web-based software, it walks you through each step to make sure your project comes out perfect.
Related: How to make a Mexi-Wreath!
Initially, I used my own designs and then I scrolled through Design Space and found a bunch of other cute images that fit with my Crafty Chica vibe.
That's what I love most, is you don't have to have custom images to make some really sweet totes, but if you do have your own images, they are easy to use.
Directions for uploading your own design.
Turn on your machine.
Choose where you want to use Design Space – your desktop, tablet or smartphone.
Go to settings and pair your machine, using the Bluetooth feature.
Once they say "connected' you're ready to go!
Save your desired image as a .png file in your photo album.
Open Design Space.
Click on "new project."
Go to the bottom left corner and click upload.
Click on the image you want to import from your smartphone's photo library.
It will pop up on the screen. Tap the button that says "remove background." you can also tap "remove" to delete any little spots you don't want.
Click next, and name the file.
Glitter Iron-On Totes using the Cricut Maker
Supplies:
Image! you can use one from Design Space (I used the cactus terrarium) or you draw your own or buy images online. I bought the rose image from https://www.etsy.com/shop/NoireSVG
Cricut Maker or another Cricut machine of your choice.
12×12" piece of glitter iron-on vinyl.
Canvas tote, prewashed, and ironed.
Directions to create the glittered tote:
Take your piece of glitter iron-on vinyl and place it shiny side down on the standard grip mat, line it up at the top evenly. Smooth it out with a scraper tool or a brayer.
Go to your machine, insert it through the front, and press the load button.
In Design Space, go back to the new project you created earlier, click to highlight the image you want to cut for your glittered tote. Click insert.
The image will pop on screen, drag it to the upper corner so it fits within the 12×12" area.
Once you like it, click the next button to continue.
Here you'll find the drop-down menu for materials, go to "Iron-on" and click on glitter iron-on. Then your mat will already be loaded, and click the start button on your machine.
Stand by and watch as the machine cuts your design!
When it's done, remove the mat from the machine.
Use a small spatula or a weeding tool to remove the vinyl from the mat. Peel the whole thing away and set the mat aside.
Now with the shiny side down, use your weeding tool to remove the background/outer glitter vinyl. Save it because you can always use it on another project!
Weed out the smaller pieces within your design.
When finished, plug in your iron or Easy Press. If you are using cotton fabric, set it for 270 at 30 seconds.
Insert the Easy Press mat (or towel) inside the tote bag.
Pre-iron the tote bag, then place the design, plastic carrier sheet side up (the shiny side).
Place the iron on top and hold down, do not move the iron. Lift and do a new area. You may need to repeat once or twice depending on the thickness of the tote fabric.
Remove iron and let your tote cool.
Once it is cool to touch, carefully peel up a corner to remove the plastic carrier sheet. If any of the glitter lifts, repeat the ironing process.
If you want, add gems or painted accents, whatever you want! Sparkle power is one of my favoritecraft attitudes, so I went for it!
Here is my DIY glitter tote tutorial so you can see it all in action!
Check out my other Cricut projects!