Here are three facts about sugar skulls you maybe didn't know! We see them everywhere, but do you know the history of the sweetness? Day of the Dead (Día de Muertos) is an incredibly important Mexican holiday filled with deep-seated traditions, culturally rich food and drink, and lots of celebration.
Sugar skulls are one of the most common images associated with Day of the Dead, simply because these skull-shaped treats and decor can be found literally everywhere around this time of year. And, while most of them look fun and colorful, there is actually some significant meaning and symbolism behind the tradition.
The next time you see a sugar skull lollipop at the store or anything else with these motifs, think about the history. Even better, share what you've learned with others!
And remember Día de Muertos has nothing to do with Halloween!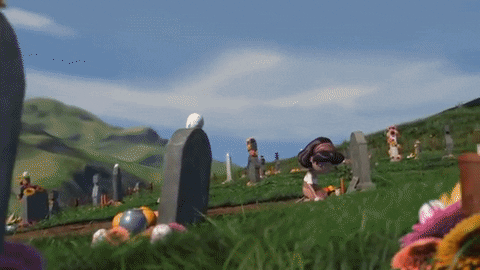 The sugar skull tradition dates as far back as the holiday itself. More than 3,000 years ago. At the stroke of midnight on October 31, Aztec families would travel to the graves of their loved ones. They donned the burial sites with beautiful decorations, honor, and love.1 The sugar skull, which represented a departed soul and often had their name written on it, was thought to encourage the return of a particular spirit and was placed on the grave in hopes of their return.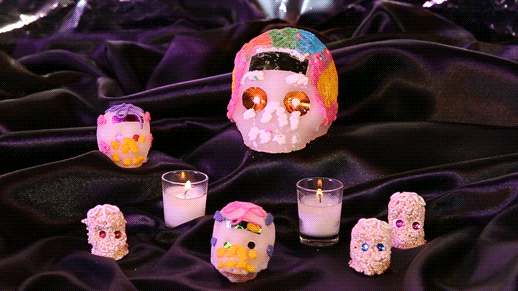 In Mexican culture today, Día de Muertos is still celebrated, and the sugar skull remains an important part of the holiday. Here are three facts about sugar skulls to help you understand their significance and their importance in this sacred tradition!
Sugar skulls are meant to be an offering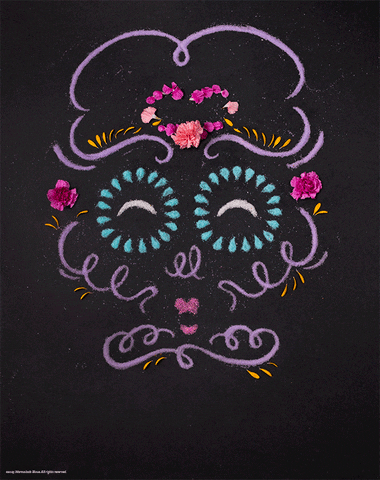 Sugar skulls are one of the most popular offerings presented during Day of the Dead. They can be found scattered throughout all the different ofrendas (offering/altar) as part of the celebration. Crafted from pure sugar, lemon juice, and water, which is hardened inside of a mold, sugar skulls are used in Mexican culture. These represent the energy and personality of each individual life.
They are created with sugar to remind the living to never take for granted the sweetness of life, and they are presented at the altar in hopes of being received by loved ones who have already passed on.2
If you want to make sugar skulls, check out my tutorial here: How to Make Sugar Skulls with Royal Icing
For some, the tradition represents appreciation and love, even for the living. Some might even choose to dedicate a sugar skull to someone who is already living as a way. It's a way to honor them and remind them how important they are. "It's really an offering to the soul", says Juan Aguirre, director of a NY-based nonprofit, dedicated to celebrating Mexican culture.3

Literary "Calaveras" are part of the tradition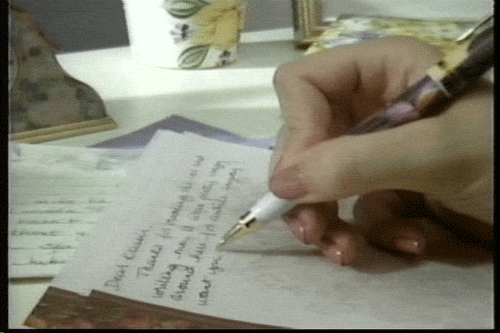 Literary Calaveras are short poems written to celebrate Day of the Dead. Calaveras also commonly seen during Día de Muertos. Calaveras, which literally translate to "skulls", were introduced as part of the celebration sometime during the late 1800s. Instead of focusing on the dead at all, calaveras are satirical poems used to poke fun at friends, family, and loved ones who are still alive. Sometimes these poems pretend like the person is already dead, making fun of their shortcomings and criticizing their faults.
Some calaveras are even published in the newspaper!4
It's all in good fun, of course, and literary calaveras continue to remain an important part of the Mexican holiday. Many people even look forward to hearing the calaveras written about them each year, as it gives people an outlet to joke about sides of life often viewed as being more serious.
Sugar Skulls are a Major Representation of the Holiday
Sugar skulls are most recognized symbol of Day of the Dead. Laced with detail and filled with time and love. These handmade pieces of art are traditionally placed on the ofrenda, at the gravesite of the loved one, and even enjoyed as a treat. They are bright, unique, and contain lots of different colors and designs. They represent the individuality of each person. Like all of the Day of the Dead celebrations, sugar skulls focus on the celebration of life, instead of the gloom and sadness of death.
Though it appears as it might be, Day of the Dead is not a day of mourning, but instead, one to remember that our ancestors are never entirely gone from us!
As Frida said – Viva la vida!
Here are some Day of the Dead crafts and more facts about sugar skulls!
Thank you for reading my article, I hope these three facts about sugar skulls helped you learn more about Día de Muertos!