Selena: The Series is now out on Netflix and boy, is there a lot of talk! There's one group of people who love any and all things Selena and are happy to have new material. Then there is the other camp who is not having it.
I fall in the middle – I love Selena. Her story is amazing and inspiring, but so tragic and heartbreaking too. Without acknowledging her death, her story is one of passion, drive, and love for sharing her talent. Timeless entertainment, bring it on!
What I loved about the series
I truly enjoyed the family dynamic. We need more brown stories on our TV screens. Stories beyond boxing, cars or gangs or poverty. Our Mexican-American culture is ripe with art, entrepreneurship, corporate life and juggling both Mexican and American worlds. When it comes to the Quintanilla familia, we're all used to the iconic 1997 movie, we LOVE it.
Selena: The Series tells more of the story behind the songwriting and the lives of the siblings. It really shows how much they supported Selena, but also worked on their own dreams as well.
A nice surprise was seeing actor Julio Macias from On My Block…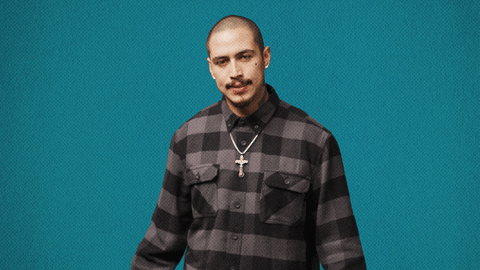 don a long-haired wig to play the lead singer of Los Dinos! OMG! What a transformation, I didn't even recognize him!
https://www.instagram.com/p/CHRYlHRjVc9/
And – I especially loved the performance by actress Seidy Lopez who takes on the role of Marcella, Selena's mom. We've seen Seidy as Mousie in Mi Vida Loca, and even the 1997 Selena film. It's fun to see her "age up" into this role. She dons those wigs with power and grace. Check out my interview with her!
Selena: The Series gets crafty props for the many DIY projects!
There are multiple visits to the fabric and craft store for things like glitter, sequins, gems, and fabric.

In one scene, Abraham, Selena's dad, books an outdoor gig for the band and has the whole family turn empty peach cans into stage lights!

Selena and Suzette are constantly crafting their wardrobe. In one scene, they even make glittered boots!
From watching Selena's interviews and her performances, we can see how vivacious she was. Always glowing, always creating something magical. Her dedication to her craft is something we should all be inspired by. Giving 100%.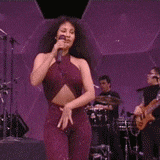 But we know her life was not always rhinestones and roses.
How could it be? With the pressure of the music industry and supporting the lives of the band – that's a lot of pressure. She had so many tribulations to work through – like the dominance of her father, living on the road, non-stop work. How did she manage her career, the success, the stress, family life – all of that?
Selena: The Series misses the opportunity to tell a deeper version of her story. While the overall series is sweet, often funny and has a talented cast, it missed out on telling Selena's point of view.
We see an overview of her life, from birth up until her dad finds out about her romance with Chris Perez. But it's from the outside looking in. This might be okay if it stayed like this for the other characters. But we see the angst behind Selena's dad, her brother AB, and her sister Suzette, more than we see what was going through Selena's head.
Selena is often portrayed here as very passive, an icon of perfection and naivety, managed by her dad and brother. Selena: The Series is in some ways feels more like a story about the origins of the Selena brand, as opposed to her life. When we all know, Selena was a boss businesswoman and performer, but that didn't show through as the force of the storylines. Suzette's story felt more interesting. The sister forced to become the band's drummer whether she wanted to or not. Actress Noemi Gonzalez came through! She brought Suzette to life, I hope to see more of her story in the upcoming season.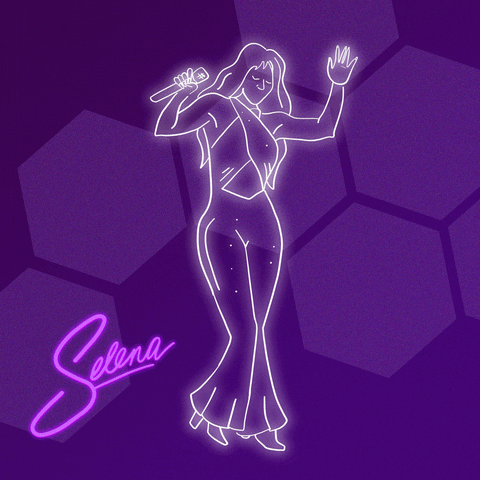 One other sticky point – the casting of Selena. While actress Christian Serratos gives her best for the role and comes through towards the end of the series (after the make up), I had trouble connecting with her in the early episodes. She didn't capture the essence of Selena's vibe that we've love so much. To me, this felt like the weakest part of the series.
It may be the director or the writing, but Selena came across very passive, meek and soft spoken. I found zero relation to what I knew of Selena, and eventually had to change my thinking from "this is Selena's story" to "this is a story about a Mexican-American family" – that helped me enjoy the series much more.
Watch my interview with Seidy!
When she mentions for people to have an open mind and think of this story of being about a Mexican-American family, yes! Selena: The Series is much more enjoyable without comparing it to Selena's real life. There is still another season and hopefully those episodes will offer more perspective from Selena herself.
My takeaway: Give Selena: The Series a watch, it's entertaining and enjoyable, as long as you don't compare it to the real Selena. There are some scenes that will be classics (THE CRAFTING!) And a note to Netflix – let's see more series about Latino families in the business world!
Thanks for checking out my review of Selena: The Series! Let me know what you think of the show!
RELATED CONTENT: