Are you crafting for Feb 14th yet? Add these wood Valentine hearts to your list! They are super affordable to make and they look gasp-worthy when you hang them up. Just the kind of craft I like!
When it comes to crafting for any holiday, it's easy to feel overwhelmed at all the supplies at the store. Next time you have that feeling in front of the seasonal craft supply aisle, take a deep breath and know that you have most of what you need at home. The only item I bought were the wood hearts. At $1.29, how could I not buy six of them?
No worries if you don't live near a Michaels, I have an online link below!
Inspiration
My motivation was our Valentine display at Mucho Mas (the boutique I used to co-own in Phx). Our friend is a professional merchandiser and when we brainstormed for ideas, I remembered the gorgeous door displays in San Miguel de Allende. December is my favorite time to visit because the holiday season is reflected everywhere you look! The storefronts are decorated beautifully with lush garland, paper flowers, tinsel – a visual treasure!
We added sticks at the bottom so they can be inserted, but you can also add a hook on the back if you prefer to hang them. I also made shadowboxes from small candy containers. Kelly used faux plant garland, lots of silk flowers and the decorations to bring it all to life!
Let's make the wood Valentine hearts!
Here's my video of the process!
SUPPLIES:
Wood hearts, I used these from Michaels, they measure 8″
Hot glue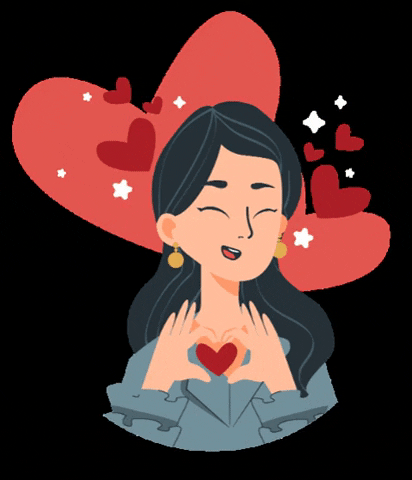 Directions:
Lightly sand the hearts os all the edges and each side is smooth.
Base coat each heart a different color – or all the same. Let dry and add a second coat.
Use a darker shade to go around the outside of the heart to give it dimension.
Choose the letters you want to use. You may need ot buy two sets of the letters to make sure you have enough vowels!
Paint the letters, let dry.
Arrange them on the front of the heart, make sure they are centered. You can take a picture and look at it to see if they look centered.
Once you like hoe they look, glue them down.
Use a liner brush to add details all around the edges of each heart. Mine are all painted with different motifs, but you can paint them all the same or however you want!
Let them dry and then use a spray sealer.I use a high gloss sealer.
Once the sealer coat is completely dry, take one heart and flip it over. Cut a piece of party streamer, about 12″ long if you have an 8″ heart.
Start at the bottom of the heart and add a line of hot glue or white craft glue and press the edge of the streamer into the glue. Keep adding a line of glue and pressing the party streamer into the glue and push it so it creates a ruffled look. Do this all the way around the back of the heart.
Once the glue is dried or cooled, hot glue a stick at the bottom or a hanger at the top.
Now do it again for all the others, make a statement!
Other ideas for wood Valentine hearts!
Write a love note on the back and mail it to someone.
Rather than use wood letters, use a vinyl cutting machine to apply a poem or a longer phrase.
Paint the entire heart with designs and don't use any phrases at all!
Glue smaller hearts inside for a dimensional layered look.
Drill holes at the top and bottom or on each side and hang them as streamers or wall decorations.
Make smaller versions, glue on a chopstick and use as a Valentine plant poke.
Drill holes on one side, cut paper to match and make a wood heart book! Use binder rings to hold together.
Glue an empty heart-shaped candy box on top and paint to make a shadow box.
I hope you love this wood Valentine hearts project!
Here are some of my past projects!