If you have a crafting hobby, the odds are that you've considered selling your wares. I say, go for it! Whether you're knitting scarves or creating graphic design prints, this is such a great time to find success! For starters, think about what you want to make and sell. Check out TikTok and Instagram hashtags under those categories to see what is happening in that area. Then come up with ideas that offer a twist – something innovative and fresh to add to the story! That's just for starters. Here are some other tips for getting your side hustle rolling!
Below are a few tips that can help you start to sell your products!
Get inspired about being a business person!
Follow accounts like Nely Galan, We All Grow Latina and Hija de Tu Madre to boost your confidence. Every time you become stressed, go back to these for great info!
Think About Size
The first thing you should decide when you start selling your crafts is what kind of size you want your business to be. Will this be a "jobby" – purely a hobby and a way to make some extra money on the side? Do you want this to be your full-time gig someday? Will you just make extra crafts around big holidays to sell at craft fairs? Whatever you decide, it should be one of the first decisions you make.
Deciding this is crucial so you can craft a business strategy. Here are some questions – do you want to sell wholesale or only direct to consumers? Do you want to put a limit on how many items you'll make? I say this because it is so easy to start off excited to make and sell something, then when all the orders come in it can cause a lot of anxiety! So make sure to document your end goal of what you want to accomplish.
For example, if it is to make more money – come up with the figure you want to make and then create product items or collections that will help you reach your goal. Do you want to sell a lot of lower price items or a few higher priced items? Pop-up shops in your local community or livestreams from your Facebook or Instagram.
I guarantee, having this all in place will help you succeed with your goals! Don't just "wing it" – give yourself the respect to think like a business person and crunch the numbers!
What do you plan to sell and why?
Do your research to see what is missing in the market and how you can fill it. Don't copy someone else's design or brand name, instead put effort into coming up with your own signature style. Check out my post about this!
Basically – be innovative! Also, know your why. For me it is representing Latinas in the maker, artist and crafting community. I want to contribute and promote that, so I have that focus within my business strategy. Everything. I made or do, I go back to this to make sure I'm staying true to my "why."
Figure out your pricing!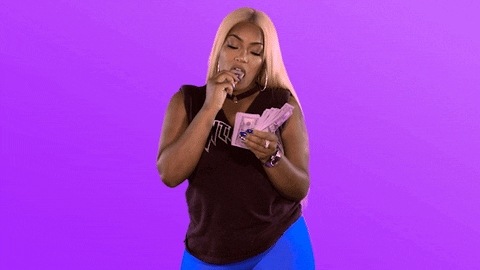 This is so tricky. First of all – pinpoint your customer profile. What they buy, how much they spend, what they like. Then see how your items fit into their world. Come up with a list of features and benefits that make your products worth buying. As a baseline you can say you want to cover materials, and your time, then double it. However there are other factors – like your exclusive style and experience, your uniqueness! Do your research online to find similar works and see the price range. Price it high enough so you can mark it down for a sale later.
Incorporate this pricing into your overall monetary goal that I mentioned above.
Taxes!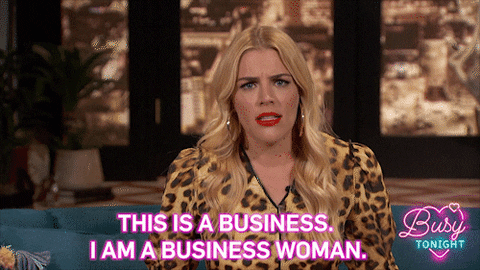 I'm not a tax professional, but here are some tips I've learned. please research for your own business to learn what applies to you. To avoid issues when tax season comes around, you should make sure you're tracking your income from your side business. Tax law varies from one state to the next, but it's better to track your sales and collect sales tax that you set aside to pay your fees during tax season as opposed to not putting any money or thought aside and ending up with problems down the line. Make sure to look up what the sales tax is in your state to ensure you're taking the right amount. For example, in Florida the sales tax is 6%, so you should make sure you're taking that into account if you're selling your crafts in Florida.
Educate yourself on the different types of taxes. Basically – YES you have to pay taxes on everything you sell.
Online or brick and mortar stores – You'll have to add your sales to your income, but also retail sales tax to your state and city (business license required).
Wholesale – This goes in your income.
Pop-ups – Whether it is virtually or in-person, you need a sales tax license. There are one-time permits for local events or you can register to have a permanent one. Note: You will need a city tax permit for each city you sell at. There is a work around if a boutique hosts you. You can ask them to run your sales through their store account and cut you a check at the end of your sales, less commission or fees.
1099s! If you do any contract work or hire someone for contract work, if it is over $600, a 1099 will need to be issued.
Again, I'm not a tax expert, so please research this for your business!
Do You Want to Sell In-Person or Virtually?
This is another important decision that you should make when you're first starting to sell your products. There are certain things that you will have to do if you're only selling online that you won't have to do if you're only selling in-person, although there's realistically nothing stopping you from doing both.
If you want to sell online, you should choose how you'll sell, whether it's through a more custom site like Shopify or through a service like Society6 or Etsy. Make sure if you're using one of these platforms that you look up the specifics of how to sell your crafts on them.
RESEARCH ALL THE FEES! I do pop-ups, an online store, virtual classes and I compare the different platforms to see which has the lowest fees.
If you're selling in-person, you should look to start with local craft fairs or markets. If your area has a market where you can set up stalls, it's a great way to start off. Make sure to bring materials to set up your table along with a paper or poster that has your shop name and your social media or website information on it so that people who like your art can follow you. Once you're a bit more established as a seller, you can also go to local businesses and see if they will carry your products. For example, if you're in Las Vegas you could go to the Downtown Container Park, which is made up of 41 multifunctional modular cubes that hold various local businesses. Even if you aren't sure if the answer will be yes, you'll never know unless you ask.
Have a consistent products and collections
No matter what kind of products you're selling, you should have a few core "signature" pieces that you make and carry consistently. These don't have to be the same exact items all the time, but they should be similar to previous items. For example, if you're selling hand-designed embroidered goods, you could consistently keep sweatshirts in stock. You don't necessarily have to have the same designs on the sweatshirts all the time, but by always having at least one type of sweatshirt in stock, you're being consistent with what you're selling.
Buy Materials in Bulk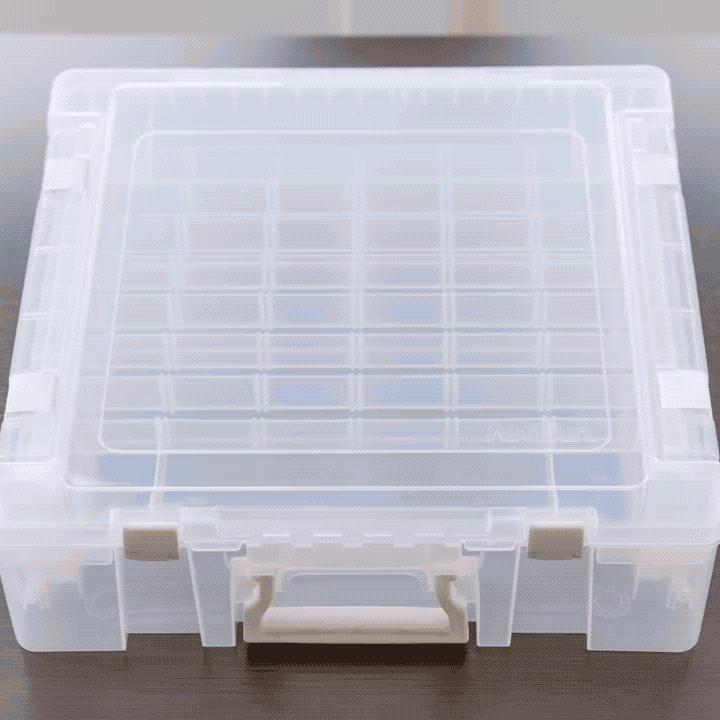 If you know that you're going to be creating a lot of the same craft, it's a good idea to buy your supplies in bulk to bring down the cost of materials. You can look into shipping bulk materials from overseas or find a local store that sells at a discount, but in the long run it will help you keep prices lower if you have consistent customers. Considering the fact that a standard TEU shipping container can hold the equivalent of 3,500 shoe boxes, you'll have no trouble getting large amounts of supplies to you. However, you should make sure that you're actually selling enough of your products to justify buying in bulk. If you're just starting out, it might be a better idea to buy in small batches to make sure you don't lose money on your investment. Check out my Amazon store to see all the supplies I buy in bulk!
Create a Website and Social Media
Even if you aren't selling online, having a website and a social media account or two is a good idea. For your website, you can post photos of your current and past products, share updates regarding any pop-ups your shop will be featured at, have an FAQ page, and have contact information for commissions. Even if you aren't selling directly through your website, it can be a great way to share information with your customers.
Social media can be an invaluable tool as well when it comes to sharing updates and finding new customers. Make sure that you have a set vision for what aesthetic and vibe you want your social media presence to have before you start posting to ensure that you stay consistent. For example, if you want your Instagram or Facebook feed to be full of bright, happy colors, you'll know you want to post photos that are happier and brighter looking as opposed to ones that have a more minimalist and neutral aesthetic.
NOTE: Whenever you are doing pop-ups or collective shows, always, always, always give social media shout outs to the host venue as well as other vendors. This creates community and chances are – they will reshare your posts!
Think About Packaging
Packaging is a big thing when it comes to orders from small businesses. Whether you're handing out a bag with cute tissue paper in it or including a sticker with your shop's logo with every order, the small details are what make your shop stand out. Usually, handmade products are more expensive than similar ones sold at chain stores, and you can make the extra cost worth it by paying attention to the little details. Always find a space to write "thank you" – it makes your package even more special!
Selling the crafts that you make is a great way to make some extra money and show off your skills. If you're planning on selling your crafts, what are you planning on making? Let us know in the comments below!
Love & light,