Feeling a bit stuck in the creativity department? Make a shadow box with what you have! This challenge is great for several reasons:
It helps you use up supplies you've been hoarding.
You'll save money because you won't be tempted to buy new supplies.
This exercise will push you out of your comfort zone and force you to innovate.
Most of all – you'll end up with something really cool!
When it comes to making shadowboxes, we can first think of buying an expensive box or searching through vintage sales to score the perfect piece. That's unnecessary! Once you adopt the "use what you have" mindset, you'll start seeing all kinds of options.
That's when the crafty excitement sets in!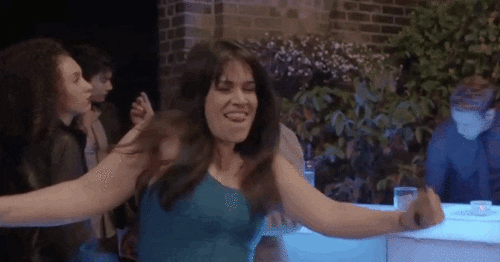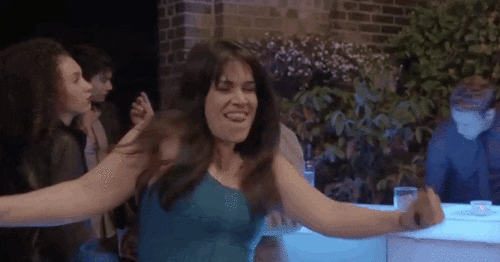 I'm one of those shoppers who will stock up on sale items and then store them in my garage. I know I'm not alone in that I could probably open a craft store right here in my hood! Raise your hand if you can relate…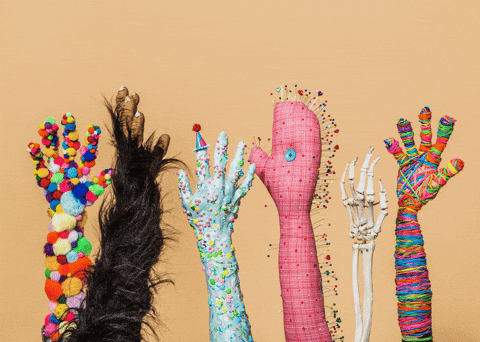 I'd just finished a big ceramics order the other day and felt a little burnt out. Diving into the next item on my to-do list was the last thing I wanted to tackle, but I still felt like I want to make something. That's when I started "shopping" within my own supplies to see what I could put together.
First I found a stack of 9×9″shadowboxes I had bought at Michaels months ago when they had a sale.
Okay, I wrote a book all about shadowboxes, I could do this! What I really like about this is the backing is tufted with fabric. It's the easiest project ever! I came across some brass milagros I picked up in Mexico City in 2019 and knew I found my focal point! There are so many charming mercados to visit and I came across one that had a selection of these jumbo milagros at a very affordable price. I bought ALL of them!
My original plan was to paint them, but I knew if I could find the right fabric, I could totally tell a story!
SUPPLIES:
Shadowbox: It can be a cigar box, a jewelry box, even a study gift box, a baking pan, etc.
Item for your focal point.
Spray adhesive.
Craft paint.
Hot glue or industrial strength glue.
Brush-on varnish.
Directions:
When it comes to fabric – lordy, I have three huge bins. Granted I'd only be using a 9″ square, but baby steps…right? It felt good not to shop or spend money, but to go through all my treasures to find the right woven backing for this cuerpo. I went with Guatemalan striped fabric and sacred heart fabric.
Use your pinking shears and cut about 1/2 larger than the backing.
Iron the fabric to remove any wrinkles.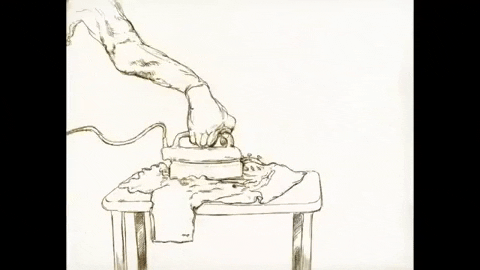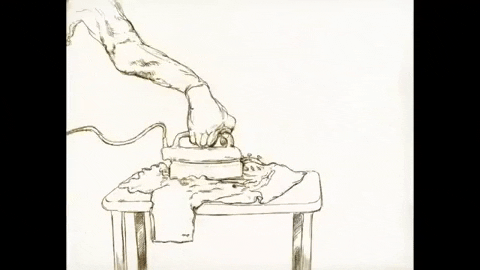 In a ventilated area, use spray adhesive to coat the front of the backing to the shadowbox. Quickly line up the fabric you chose and press into place. Smooth it out with your fingers. You can glue down the overage or trim it off with pinking shears.
NOTE: If you are using a box that does have a removable backing, use cardboard or chipboard cut to size, covering it with a layer of batting – use the spray adhesive. Then add your chosen fabric.
Secure your focal point in the center. For my milagro, I used a big hat/corsage pin.
Reassemble the shadowbox and if desired, paint the outside edges.
Add a statement piece on top. I used a little ceramic ribbon and painted a title, then glued it in place.
This project was sooo satisfying to create. It was easy, therapeutic and came out fabulous!
See what happens when you make a shadowbox with what you have? It's a big win!
Here are some other ideas for shadowboxes!
Focal points:
Old keys
Spray paint plastic toys or dolls gold or brass.
A page from your journal.
Pendant or single earring.
Crystal
Large dried flower
Paintbrush, used!
Fabrics: Once you choose your focal point, look for fabric patterns that will help tell a story. Your shadowbox will be even more interesting! Or you can always go with something neutral like cotton or lush like velvet and use a statement piece for the top for the "pop"!
Here are some other shadowbox ideas!
Love & light,