Sustainable environments support health and well-being in an ecosystem. It helps to protect the world from the air and environmental pollution, which gives rise to other harmful diseases. By maintaining sustainability and recycling processes, we can save our environment and natural resources in the long run, so future generations can reap their benefits. Sustainability is not only for high industries and plants but for all of us. In our daily lives, we often waste material without noticing its consequences and impacts on environmental sustainability. We can contribute to maintaining sustainability even while sitting in our homes, such as with the activity of recycled crafts which not only helps you decorate your house but creates a fun craft for children. There are some important benefits to using sustainable crafting material.
Turn off the electricity after using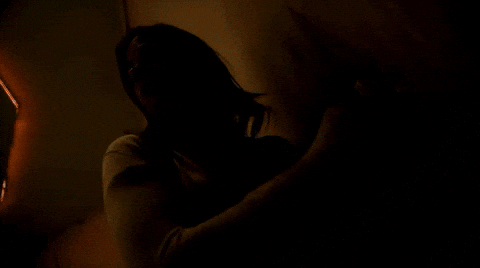 Whenever we use electrical appliances, we forget to turn off the switch, and this has become common amongst people. But our few seconds of mistakes can create huge problems for the environment. The main grid stations release carbon dioxide, especially when there is a heavy load on the main grid stations. According to research, it is estimated that the capacity of electricity generation will reach 14 Terawatts by 2050 globally, which will become challenging for all of us.
Use waste material for sustainable crafting
https://craftychica.com/2020/11/bottle-cutting-101/
Above: Make drinking glasses from bottles. There are many furniture products that we usually waste when they are broken up or frequently used. But using craft material and other sustainable products, we can renew them and make them as new home décor. Due to the high demand for furniture in the market, deforestation has increased. The trees release oxygen in the air, which helps us to breathe, but cutting down the trees increases air pollution, water scarcity, and increasing the risk of natural disasters. Also, it has been observed that approximately 17 million acres of forestland will disappear for urbanization and development purposes in the next 5 years. This is a serious matter on which we should focus. You can use DIY ideas and 5 minute craft ideas to reuse waste material and turn it into useful products.
Using natural material and avoid plastic
https://craftychica.com/2008/04/project-ice-cube-candles/
Above: Make candles from milk cartons! Craft materials are one of the best sustainable products that can be used to keep your environment safe and clean. For example, instead of wasting cartons of juice, milk, or eggs, we can make furniture products with egg carriers, a play area, or a fun toy for children to play with. Also, they will enjoy making their own products. Kids can also make craft projects to decorate their classrooms. This will encourage them to learn about environmental sustainability and how to recycle products. You can use glass jars and your nail paints to make eco-friendly paint boxes instead of buying plastic bottles of paint. You can make attractive toys, puzzles, and games like treasure hunts for your children to keep them busy instead of playing mobile games. This will increase their cognitive development.
Influence others to be more eco-friendly
https://craftychica.com/2020/03/online-craft-party/
Above: How to throw a virtual craft party. You can use your crafting skills to influence other people to be more eco-friendly. You can use digital dustbins to separate waste materials such as plastic, cans, and other waste products. This will help to recycle these products or destroy the harmful chemical products. Couples can use each other's things to reduce buying extra clothes, sheets, and accessories that are harmful to the environment. According to research, about 5.5 million people are unmarried but live together, so they can influence each other to be more eco-friendly in many ways. They can use DIY ideas to use each other's T-shirts and other clothes to wear. They can use the craft material or cardboard boxes to make beautiful and attractive gifts for each other.
Thanks for checking out my post about sustainable crafting supplies!
Here are some other ideas:
Save those bottlecaps and trinkets! Turn them into magnets.
https://craftychica.com/2020/06/bottle-cap-magnets/
Large food cans are perfect for upcycling! Paint them or cover with fabric to make organizing bins or planters or flower holders.
https://craftychica.com/2018/04/painted-tin-cans/
https://craftychica.com/2018/11/led-lights-decor/
https://craftychica.com/2018/03/pinata-craft/