Here are five ways to make a display case! This is such a fun project that also comes in handy. We have collections of all kinds of things we have lovingly nicknamed chucolucos – cositas – basically, things. If you don't tend to them, they can pile up and even deteriorate. And think about it, if you love these things, why not create a piece of art where you can see them beautifully displayed all the time. From jewelry to miniatures to memorabilia, here are some clever ideas to make them presentable.
DIY Jewelry Display Case
Look at this idea made from dollar store items!
Besides wearing jewelry to liven up an outfit, rings, earrings, necklaces and bracelets can also be used to add beauty to your home. Create a statement in your bedroom with a jewelry display/organizer. If you don't like this idea, you can always build your own version! And if you have pricey items, use a glass case with a lock to show them off. It will keep them dust-free and you are less likely to loose them. If you have a lot of costume jewelry and need a place to hang them try using a chandelier lamp base
https://craftychica.com/2012/10/how-to-make-an-earring-display-stand-without-screen/
or you can use a canvas!
DIY Medal Rack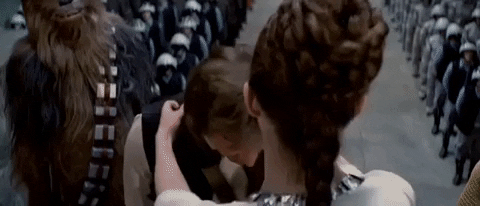 There are many people involved in sports activities across the world. They include athletes, sports fans, and officials such as coaches. Medals are also awarded to military officers. For instance, the Silver Star is the third-highest military combat honor awarded to a U.S Armed Forces member. The display of medals in the house is a simple way of showing a person's interests and achievements. So, if you have participated in various matches and worn some of the awards either personally or as a team, watching these awards can be your daily motivation.
Placing the awards in a display case can create an appealing look. If the medals are due to your academic achievement, you can consider placing them above your study room since it may also help in inspiring other people academically.
Model Car Display Case
There are many people obsessed with fancy cars and automobile races and records. For example, the AC Cobra Coupe reached 186 mph (299 km/h) on a British motorway in 1964. If this represents your interests, you can build a model car display case and place it in your home. Using PVC can be a creative way to create one since these materials are not limited to plumbing only. You can create a beautiful and unique display case by arranging the PVC in a wooden box.
Although a tire may appear useless when placed in your garage, it can also make a fantastic DIY Tire Display Case. First, you need to paint the tire using your favorite color patterns and place some shelves based on the tire's size. You may also decide to add a removable transparent glass. This creates a unique display case for your favorite car samples.
DIY Flag Display Case
Primarily, flags are mostly associated with military officers, civil servants, and individuals interested in current affairs. A flag may also indicate a specific memory that you wish to remember. Though a flag display case may be costly, you can build one on your own. You can use pieces of wood to create a triangular flag display case. This case will display a neat and excellent design. The design also fits perfectly regardless of where you place it. You can open the case's backside to remove or insert the flag.
Display Your Hobby's Gear
Do you love or play soccer? Placing your soccer gear in your closet is not enough. Neither should you place your ball at a random place. It would help if you considered building a display case for your hobby's items and attires. Some people's interests may also be in the aeronautical world. If this is the case, you can gather various samples and place them on a display based on the year of manufacturer, model, or category, including military or civilian planes. For instance, within the last decade, the number of civilian helicopters has risen by 38%, so if you have gear for flying helicopters, you can use that as both a useful item and a display piece.
Display cases can change your home appearance. They also indicate a person's interests and hobbies, since many people get inspired by what they love. As seen above, there are several hacks you can apply to create a unique display case. You can practice these hacks at your workplace and home. However, regardless of where you place your display cases, ensure they add beauty.
Here are some other ideas to make a display case!
I hoped this helped you come up with an idea to make a display case!