12 Ways to Make a Holiday T-Shirt! Enough with the ugly sweaters already! How about making cute holiday shirts instead? Here's some ideas to think about and they are super cute to wear out in public without looking silly!
I made some of these and others are ones I found online. Whether you are into hand painted, a Cricut, stencils or snip snipping your way – there is an idea for everyone!
Which is your fave?
This is a brilliant way to ring in the holidays, simply by using scissors. Check out how easy this tutorial is, you'll want ot make a lot of these!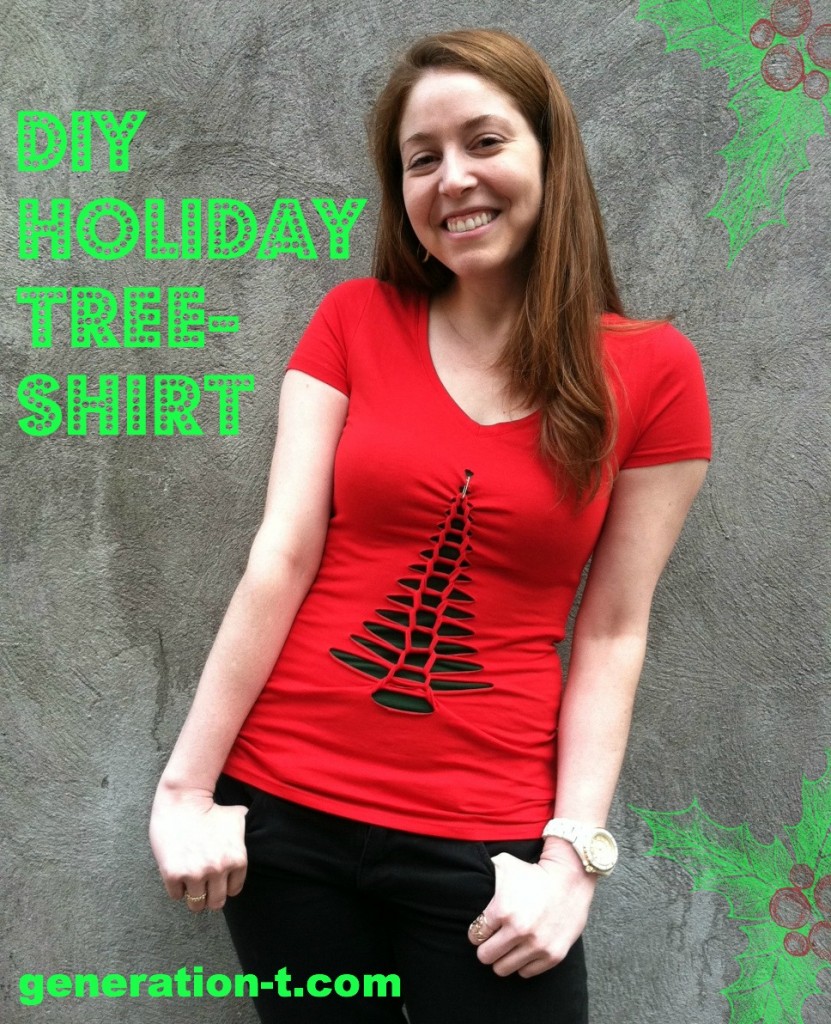 Because glitter is everything, right? I used fabric glue and loose glitter to get this shimmery look that totally makes a statement!
You can use what you have or visit the thrift store and mix and match ideas!
This started as a basic sweatshirt, big and bulky. Then I chopped it up and added some details and now I love it!
I totally want to make a version of this in Spanish! Like TONIGHT!!!