These fun desserts to make with Girl Scout cookies are inspired by my cousin, Cooper. She is in eighth grade and is already a budding entrepreneur. Girl Scout cookies are her speciality! Every year, I see her work her business strategy to locate prime spots in town to sell boxes upon boxes. I'm talking THOUSANDS OF BOXES OF COOKIES! If she is like this now, I can only imagine her skills when she grows older! La jefa status for sure!
By the way, here is a link to her online store to buy some (she delivers to the Phoenix area and also is able to ship nationwide!)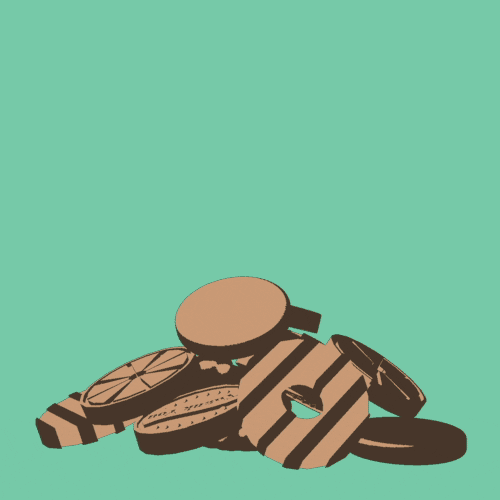 Okay, here are some fun desserts to make with Girl Scout cookies. Some of these are my ideas from the top of my head and others are ones I found from around the web. Enjoy!
Party packs
For my Valentine retreat, I bought a box of each flavor and then put on some plastic gloves and created little party bags of assorted cookies. I added a cute tie and put one party pack in each retreat box. That way my guests can have a yummy sampling!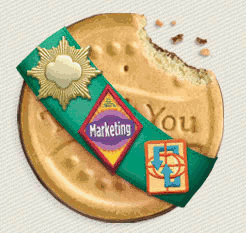 Thin Mint Pudding Parfait
Prepare chocolate pudding and top it with crushed or crumbled Thin Mint cookies. Full transparency, this picture is the inspiration for this idea!
7 Ideas from SoYummy!
If you want to totally impress your friends and family, check out these easy concoctions. So creative!
Girl Scout Cookie Parfaits
From pudding to yogurt – you can build your favorite combo of flavors in a pretty glass and fell like you have won the day. This would make a nice family activity, you could have a variety of items set out so everyone can customize their parfait!
Dip it!
Buy a small candy melter and use it dip your Girl Scout Cookies – or for a lighter taste, simply drizzle the melted chocolate on top. This method would be tasty on top of the Lemon-Ups or Trefoils!
Samoas Popcorn!
This is so genius, I found this on Instagram! Here is the recipe: https://bit.ly/2RjXK5i
https://www.instagram.com/p/CVtSQq1AIpo/
Girl Scout Cookie Cake Pops!
This one doesn't have an exact recipe, but you can follow my concha pop formula and I bet it will work. The key is to really grind down the cookie so it will mesh well with the frosting.
https://www.instagram.com/p/CMVUgPnH039/
By the way, if you have a sweet tooth, check out my other post – 25 Things to Dip in Chocolate!
What did you think of these fun desserts to make with Girl Scout cookies? Are you tempted to try any of them, or do you have your own recipe? Let me kn ow in the comments!
And thank you to Cooper for her Girl Scout cookie wisdom! Don't forget to check out her page if you want to buy a box!