Here are some chocolate box hacks that will kick your crafty spirit into overdrive!
These boxes are ripe for a makeover – especially if you get the ones that have a cardboard top and bottom. You can use hot glue to solidify the joint or even add decorative tape around the edges. After transforming some of these, I thought I'd create a round-up along with some other I found online!
Enjoy these yummy chocolate box hacks!
For this, I cut up a cereal box and added elements to the lid of a candy box.
This is from my friends Chica and Jo. They made a HUGE version of a candy box, what a big way to show your love, right?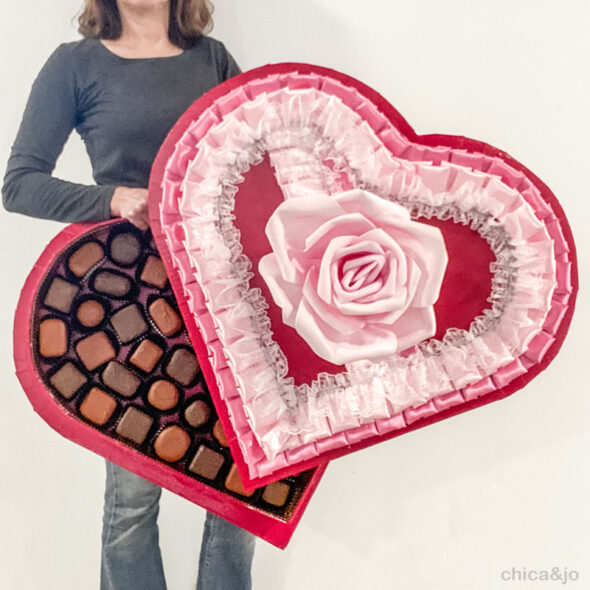 This is a new project, super fun to create!
A fun kids project and you can use up your craft scraps to decorate these little boxes!
Painted Chocolate Box
My husband used craft paint to give this box new life!
This is just too cool! You can literally eat the whole thing!
Candy-trimmed Chocolate Box
BRILLIANT!
Take the bottom of the box and use double sticky tape to add candies all around to build up the wall, then fill with other goodies!
Super Frilly Chocolate Box
I'm not sure if it came this way or if it was crafted – but it looks fabulous!
This lady transformed her candy box into a romantic treasure!
Gorgeous!
Another shadow box
This is one I made many years back and I still love it!
Love & light,