Romance novels to light your romantic fire – By Kelsi Nymon of Más Corazón Mercado, special for CraftyChica.com
Who doesn't LOVE love?!
Whether it's a forever love, unrequited love, or even self-love, the world can always use a little more love, don't you think?
Get crafty: Valentine Party Favors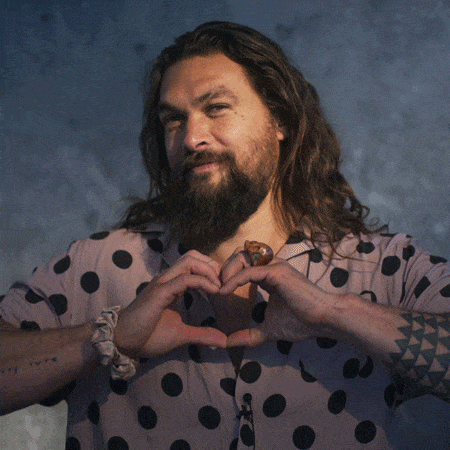 Check out these love stories below, and let @CraftyChica know if you read them or if you've already read them!
By Alana Albertson. A star-crossed romance that takes place on Dia de Muertos. Light and fast-paced this is super saucy page turner for lovers of rom-coms! That cover is EVERYTHING!
A beautiful novel written by world re-known Chilean novelist, Isabel Allende. It spans oceans, cultures, and political upheaval between Spain, during the Spanish Civil War, to Chile in the 1930's. Isabel Allende has a beautiful way with words that are both heart wrenching and blood pumping! And while you are at it, check out her newest book, Violeta. It has rave reviews!
We have to include one of Kathy's novels! This is a book that has a tinge of romance, but mostly it is a story about self-love and believing in yourself when no one else does. This is a good one for us creativepreneurs!
By Reyna Grande. This is a lovely and perfectly written saga that takes place during the Mexican-American war between a Mexican Army nurse and an Irish soldier. Set aside time to soak this one up!
By Gabriel Garcia Márquez, a Nobel Prize Winner! This particular book has been on my "to be read" pile for years! There's even a movie! But I also have not seen that, I've been holding off spoilers for as long as I can. What I do know is that it insinuates that love sickness can be as physically and emotionally painful and draining as cholera (a highly infectious disease that was often fatal.) Since they don't hand out a Nobel Prize Award to just any romance novel, we have to assume this one has GOT to be good, right?
By Alexis Daria. A Latina rom-com centered around an actress and actor of a popular TV series, they have to juggle finding their space with each other whole also dealing with being in the public eye.
By William Deresiewicz. As a young person, learning the ways of the world and romance, I adored Jane Austen novels. I went through an entire Jane Austen phase, if you will. Now, I would say I appreciate how her work contributed to the genre, and they are absolute classics, but they are no longer my die-hard favorites, but rather cherished books that collect dust on my shelf. It appears Deresiewicz started off being a skeptic of Austen and decided to do a deep dive into her works and wrote about them! In his book, Deresiewicz quite literally details the lessons he learned from reading 6 of Austen's most famous novels. If you also at one point fell in love with Austen or an Austen novel at one point, reading Deresiewicz's take and comparisons to his own youth, will certainly leave you feeling nostalgic and sharing a few chuckles.
By Erin Sterling, is like if Practical Magic met Bridget Jones' Diary met Bewitched. It' has witches, ghosts, a treat-gobbling cat, and plenty of romance that has gone wrong (courtesy of bad hexes) and ultimately going right! This cute, light-hearted read is perfect to pick up and enjoy some of your Valentine's Day treats with on your comfiest spot on the couch.
By Rosie Molinary. Of course the greatest love story of all is the love we show for ourselves! This daily activity book provides one small thing to do each day that builds small steps towards radically loving yourself. This guide helps you change your mindset while engaging your creative side with activities. What's not to love?
By Elena Armas. The story lives up to the title – a young woman finds herself in an emergency situation where she desperately needs a date to her sister's wedding. Enter the fake date! A light and breezy read that will make you smile and sigh when you finish.
By Sophie Kinsella. By the QUEEN of romantic fiction, this one does not disappoint. When Ava endures a dating app debacle, she cancels everything in her life and heads to Italy for a writing retreat. She meets the guy of her dreams and they share a magical time together. But when the retreat is over and they try to carry over the vibe to their real live's, nothing is what either expected. You'll laugh, shed a tear or two and want to read this one again…
Thanks for checking out these Love stories to light your romantic fire, happy reading!
Kelsi Nymon is a part-time crafter, jewelry maker, book reader, and a full-time loud laugher. Mexican-American and raised in Seattle, WA, she now calls the greater Phoenix, AZ area home. You can find her hanging out on Instagram @mascorazonmercado!