Here are my lessons learned from Lizzo – her new series Watch Out for the Big Grrrls!
I love that this series (currently streaming on Amazon Prime Video) normalizes all kinds of bodies. And of course, it is from Lizzo! She has been on my playlist for years. She caught my attention when I came across her You Tube video, My Skin. It made me feel some kind of way because as a lifelong big grrrl myself, I'd never seen bodies like mine celebrated in that way. Add in her big hair, the glitter, the message…that video was EVERYTHING! From then on, I followed all things involving Lizzo.
So yes, I'm always cheering Lizzo on for all she does, she is the real deal, straight from the heart.
I love that she shares so much of herself and her life on her social feeds, it's like she is taking us with her on her journey. From life lessons to recipes to silly stuff, Lizzo is just like us! She is living her best life each and every day, even the not so happy days.
@lizzo

Don't say I'm copying Emily I'm definitely not copying Emily especially at the end when I take my first bite! 😤
My daughter, Maya, came home to visit and we both watched every episode over a few days, totally intrigued! The dancers looked – a lot like ME at a much younger age. Glorious juicy thighs, squishy arms, bouncy booties, light in their eyes, ready to share their positive energy! These young women are so fierce and fabulous. They put themselves out there, unafraid to push themselves beyond their physical and emotional comfort zone.
But you know what was soooo different between me and them?
The confidence.
https://giphy.com/gifs/primevideo-prime-video-amazon-studios-lizzos-watch-out-for-the-big-grrrls-zGRuoGqTFZwZlmvlHq
No more hiding
In my era growing up, it just wasn't normal to show off a bigger body. We were taught to hide it, blend in, don't be too noticeable – along with two scoops of shame, self-hatred, insecurities, I could go on. I always found myself saying things like, "This is the heaviest I've ever been." "What's wrong with me?" "No way will I ever show my arms!" "These legs will never see sunlight as long as I'm alive!" "I could never wear that!"
Always making excuses. My mindset began to evolve a few years back when Lane Bryant sponsored me for my speaking engagements. I went for my first fitting and the stylist asked me to pull the items I wanted… then she made me set them aside! She said that was the former me – now it's time to refresh my look. She guided me along to shorter skirts, cute cropped jackets and so on.
I felt so great! And I think of that stylist every time I dress for an event.
https://giphy.com/gifs/sincerehope-leo-zodiac-sign-season-IhgHUnvbaVif5cfUdP
Adapting a self-love attitude
So when I watched Big Grrrrls in action, going for their dream of becoming one of Lizzo's back-up dancers and performing in front of tens of thousands of peeps, it made my attitude shift even more. It made me love my chubby leggies and arms. The wiggles, the jiggles, all of it!
Our bodies are US, we need to shower our bods with love and tell them thank you for carrying us through each day. Our bodies works hard for us. Rather than say mean things or give sad looks in the mirror, we need to cheer ourselves on.
https://giphy.com/gifs/primevideo-prime-video-amazon-studios-lizzos-watch-out-for-the-big-grrrls-jdsFHuQYd9rbpEvbNU
The vibe of this series reminded me of Top Model, but with healthy self-love and sisterhood as the foundation. Where many, actually all, other reality shows are hoping for fights, betrayals, and scandals, Lizzo made sure to eliminate any bad energy. Her goal with this show was to build a solid dance family to support one another. A good example of what we need to surround ourselves with.
Tough love
Yet, at the same time, she served up a lot of tough love. She made it clear to the big grrrls, she expected hard work and the dancers to be on point with every move. That could only happen with confidence, belief, discipling, healthy boundaries, – it really goes deep!
Lizzo is the. BFF, big sister, co-worker, tia, mom, amiga we all need. Big Grrrls is such a great show to watch, not only for the entertainment, but also as a reminder to celebrate your curves, love your body, make the most of where you are right now, take care of yourself.
My biggest takeaway
I'm embracing the "keep moving my body" attitude. I've incorporated exercise into my daily routine in the past year, and while it hasn't exactly made the pounds melt away quickly, it has given me more stamina and it really breaks up my day. I love having more energy. Here's a few things I've brought into my life!
A treadmill!
I invested in a fancy one with a screen last year and subscribe to iFit, so I take a different walk anywhere in the world. But you could use any treadmill and your iPad!
https://giphy.com/gifs/VFDeGtRSHswfe
Awesome walking sneakers!
These are my faves. They come in a bunch of cute colors and they make you feel like you are walking on a cloud.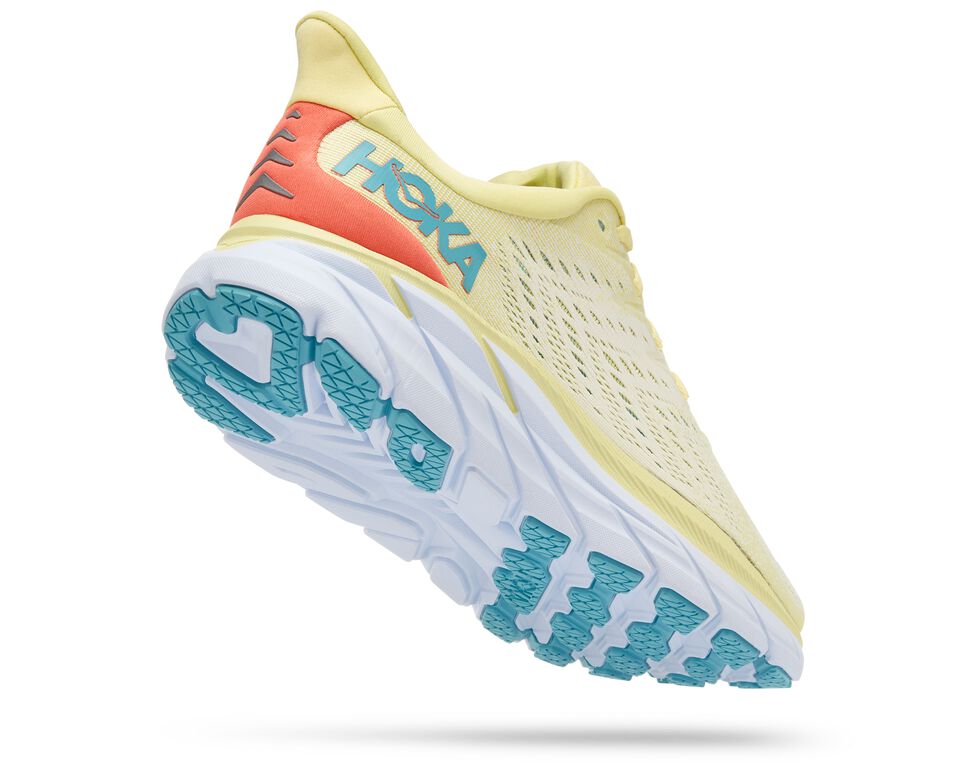 Take the long route and walk where ever you can!
The weather is still nice here in Phoenix, so every time I run an errand I park far away to get in some extra steps. I don't have number of steps in mind, just more than usual. When it's too cold or too cold, I go for the treadmill.
https://giphy.com/gifs/heyduggee-walking-hey-duggee-badge-78waD0JiwcRWX0RqDn
Random dance sessions
If you have a smart speaker, ask it to play some Cardi B, Celia, Selena, Gloria – anything just to get you moving, even if it is for one song. Every little bit helps!
https://giphy.com/gifs/chores-jenny-lorenzo-latina-mom-KCLo4IIMVAYMFckLCE
The bottom line is to just MOVE a little bit each day. If you feel bold, try some of the Big Grrrls dance moves!
The kind of moving that makes you breathe heavy, works up a sweat. Okay, how does this tie into the show review? I guess it is because I feel inspired to keep moving this bod. It feels great to eliminate excuses and do something that has nothing to do with my art and craft business.
Have you watched Watch Out for the Big Grrrrls? What did you think? Thanks for reading through this!
https://www.instagram.com/p/Cbq2yhRFg1B/
And those are my lessons learned from Lizzo – I hope you find inspiration!
Related articles: