Have you ever wondered how to teach a painting class?
It's a great way to inspire creativity in your community, but also a nice way to make extra income. I recently taught a canvas painting class on behalf of DecoArt for a. Michaels Stores online class. I loved the experience because it was online which meant people could join in far and wide and I could connect with them!
We'll get into the different venues to teach a class!
How to teach a painting class – Pre-work
While it sounds easy to jump in and teach a painting class, there is a lot of strategic pre-work to do! Think big picture. You want your students to leave feeling empwered and excited to attend your next class.
Not only that – but excited to follow your other artful adventures.
And I know from experience – if you don't plan ahead you'll end up with a big mess to organize and clean up. I've taught all kinds of painting classes over the years and have amethid I'm happy with – so I thought I'd share my tips here!
Choose a topic of your class:
Will you be teaching a specific style or technique of painting (watercolor, oil, how to paint roses, etc), or will it be a general style of painting (Christmas, Day of the Dead, etc).
For my class, my job was to show off the DecoArt paints because I taught on behalf of the company. My class was in September so I chose "La Mariposa" the butterfly. This was early enough for Dia de Muertos and it also celebrated Hispanic Heritage Month.
Monarch butterflies are beautifully universal and it gave me a platform to share the education about them, as well as the paints.
Most notably – DecoArt Enchanted paints! These are new "shimmer" top coats to go over your classic DecoArt paints. The Enchanted line includes and array of tints that dry with a iridescent finish.
Something like this is a smart feature to include for your class. Your students won't only learn how to paint and complete a cool canvas, but you can get them excited to use the Enchanted shimmers as a highlight. It adds more value to you as a teacher and your class in general.
The takeaway points:
Decide on the type of painting class.
Choose a theme that fits a specific season or a universal/evergreen one.
Come up with an interesting discussion/education you can incorporate to make your class memorable.
Include a type of exclusive feature, like using special paints, such as Enchanted.
Make your class sample
Take note of the audience you are teaching? Is it experienced creatives, beginners or a mix. Usually it is the latter. Therefor you want to choose a painted design that your students will be able to complete in two hours. That is usually how long most canvas paintings classes are.
Any longer and students will become burnt out! I suggest 90-120 minutes for your class.
Once you paint your class sample, take note of your time and know your students will take twice as long.
Count the process steps of your painting, I suggest 10-15 steps (or even less for a shorter time). Any more and your students either won't finish or their painting will be rushed. You want to give them room to enjoy the experience.
The goal is for them to leave your class with a finished painting they are proud of. They will feel good about learning something new!
Choose your price point
Once you have your painting size, the theme, featured techniques, it's time to choose a price point. Remember, it is not only about the cost of supplies, but also your experience as a teacher and your creativity for creating the design.
I've seen painting classes go anywhere from $19.99 up to $99! I think a sweet spot is between $25-35 for an 8×10 canvas, shared supplies. $50 for their own class kit with supplies they can take home. Higher for a larger canvas.
Before you nail down a price, research canvas painting classes in your community to see the range. Then adjust accordingly to your own business plan.
Secure the location and promote like crazy!
Check in your local community for places that host painting classes. Even those who don't. I like to choose places that have coffee and food for sale. That way it is a win-win-win for everyone.
Another option is to teach it online. You can teach free mini-classes on TikTok, IG or FB as a way to build a following, and then present a larger offering. I use Zoom and it holds up to 100 people. Students receive a link to the class video at the end, so they can recreate the painting, make a new one, or just paint it on their own time.
Create a promo graphic and video in different sizes for social media so it can be easily shared. Here is the one I did for my La Mariposa class!
View this post on Instagram

Book your class at least a month in advance so you have time to promote. Add it to all the calendar event listings – Facebook, Eventbrite, Instagram, your mailing list.
You can even have a one-day early bird sign up special.
Make it easy for people to sign up – have a direct link in your social media bios, etc.
Gathering supplies for your painting class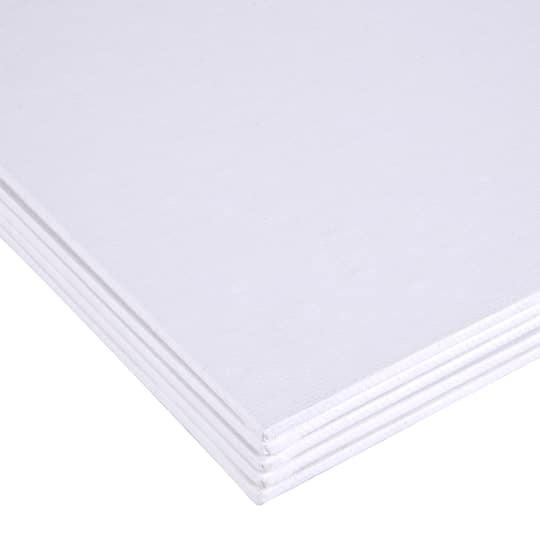 Depending on your price point, there are variations:
– Wood canvases
– Stretched canvases
-Canvas board
The great thing is you can always find these on sale. sign up for craft/art store newsletters, use that 40% off coupon!
Easels are nice and available online, but not always necessary. If you know you want to do a lot of classes, they they are worth the investment because they will make your class look nice and professional.
Paints for your class!
This is where you have to really think of the user experience. While it might be tempting to buy the cheapest paints, your students paintings won't come out as well as they could. This is because cheaper paints are often watered down. I love to use all DecoArt paints for my crafts and my canvas painting classes.
To learn more about DecoArt – visit their site here.
This is important to me as an art instructor to make sure my student have high-quality paints that offer even and thorough coverage. Plus it makes the class move on time because there is no need to add extra layers for good coverage.
You can buy sets of the DecoArt paints like this, (don't forget the paint trays which are sold at the craft or dollar store) or the larger bottles and distribute them throughout the tables so people can share.
Another idea that I like to do – is give everyone their own set of paint pots, a brush set and canvas. That way they can have supplies to finish their piece at home if needed.
Brushes!
Make sure to have a variety of round, shader and liner brushes. and the same with the brushes as with the paints. You want good quality!
RELATED:
How to Paint a Mural + Free Coloring Pan Dulce Coloring Page
Reverse Painted Glass: El Corazón
The Correct Way to Clean Paint Brushes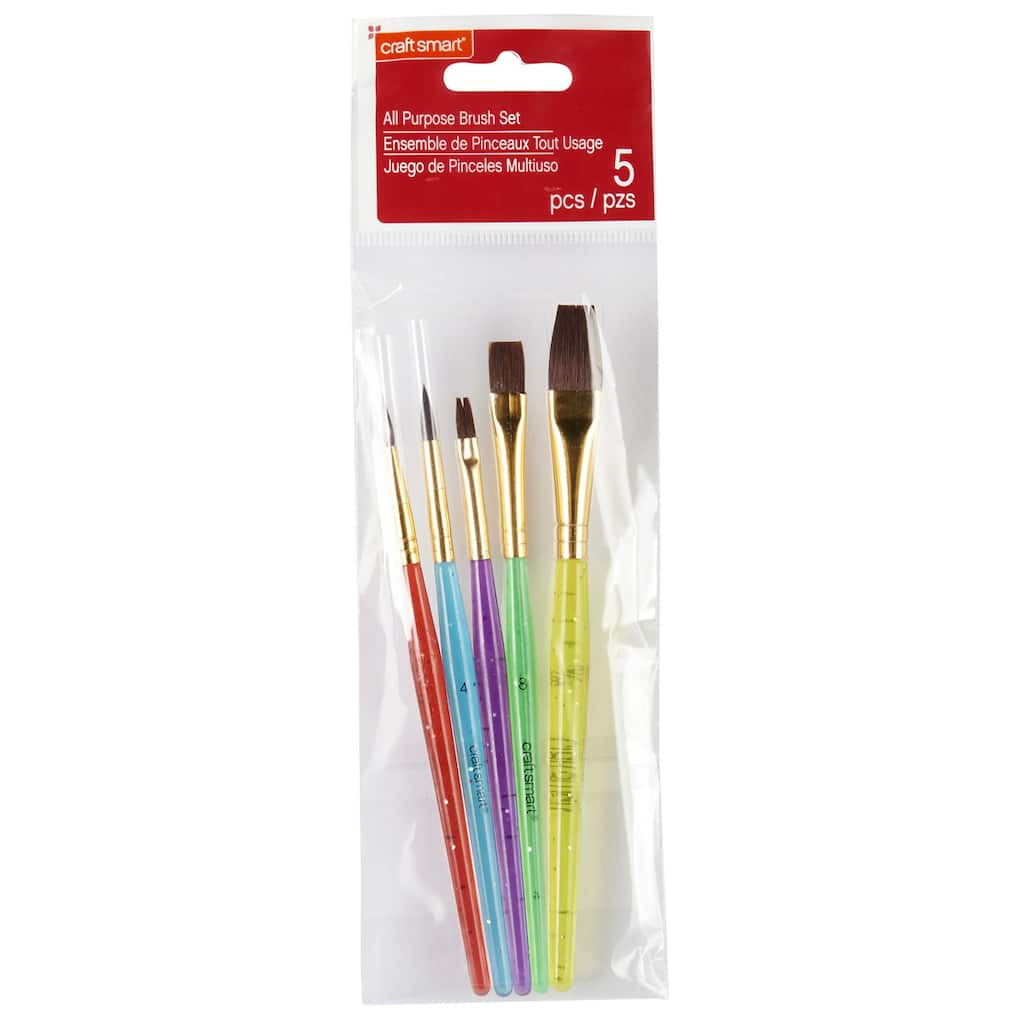 Sealer – Your students may not have time to seal their work, but you can send them home with a 2 ounce cup of gloss sealer to finish the look of their canvas.
Template: This is optional, but you can have a template printed out with transfer paper and a pencil or pen so people can trace the main design onto their canvas.
Teaching the class
Start by introducing yourself and giving an overview of the class and your inspiration for the design. People LOVE to hear the behind-the-scenes story. Then, talk about the techniques or styles you will be teaching, and allow your students to ask questions.
Start with your process steps, leaving extra time for the harder areas – don't save the hardest for last. Do it as early on as possible (while their energy is fresh)! As they work, circulate the room to offer individual feedback and help as needed.
The goal is for everyone to finish their painting by the end of the class.
Break your painting down into easy steps for people to follow, and include shading techniques, etc.
When it comes to telling them the paint colors, make sure to tell them how much they need of that color – otherwise they will pour out oo much and create waste. So guide them with something like, "Squirt out a pea-sized drop of blue" or a "quarter-sized amount" – the more direction, the better!
Explain the proper care for their painting.
How to be encouraging
You are going to find some people work slower than others, or a re even buzzed from their cocktails or coffee! Their work might now be as concise as others. You can walk the room to offer suggestions and encouragement.
Remind your students practice makes progress. The more they paint they more comfortable they will become. Encourage them to come to another class or watch videos online. Let them know you are all there to have fun and each piece is a one-of-a-kind masterpiece that tells a story.
Ask people to hold up and share their painting to give your class a community feel!
The wrap-up
Ask people to hold up their work and don't forget to take a picture of you and your group!
Make sure they sign their artwork!
I hope this helps with how to teach a painting class!
Thank you to DecoArt for the opportunity of teaching this class!