Here are the upcoming Crafty Chica appearances. I update this every month, so check back to see if I'll be coming to your city!
We are open Thursdays-Saturdays 11-5 and Sundays 12-4.
Visit our web site HERE. Paint on pottery every Saturday with me! Click here to reserve your spot!
April 27th 11:30 am (PT)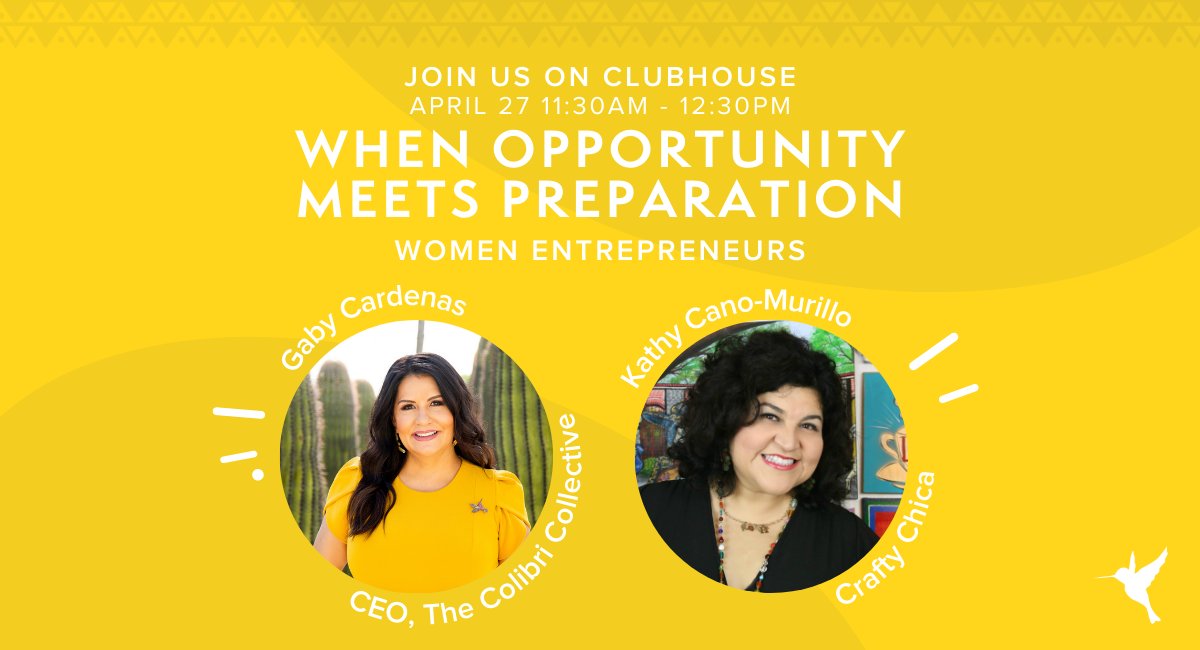 When Opportunity Meets Preparation on Clubhouse! Clubhouse is the newest social media platform on the block. As marketers, we love to test drive! Join Gaby Cardenas, CEO of
DM us if you need an invite to join Clubhouse. #Clubhouse
April 28th, 12 pm
Phx Start Up Week!
#PHXStartupWeek is almost here, are you ready? I'm excited to connect with attendees about growing a business and the importance to founders and business owners. Visit phxstartupweek.com for tickets ($10 for the week!) and I'll see you there!
April 28, 6 pm
Gather: A Storytelling Event at Kerr Cultural Center: This is going to be my FIRST in-person event since the pandemic. We'll all be in face masks and practicing safe social distancing!
May 4th, 4 pm
May 19th, 10 am
PARENTS THAT SLAY: WAYS TO SPEND QUALITY TIME WITH YOUR CHILDREN, speaker
Scottsdale Society of Women Writers, speaker