The time is finally here for Creativation 2018! It's the annual craft industry trade and it's EPIC – and it's in Phoenix. The photo above are some pieces I designed for the Ranger booth for the Ice Resin display. The show is comprised of three groups: Manufacturers, retail buyers, and designers. It's cool to think this is the first year I can say I have a hand in all three areas.
My calendar is jam-packed almost every day starting tomorrow, which is three minutes away as I type this. I'm giving two business seminars (one on branding, another on Day of the Dead), and co-presenting on "finding your voice" for everything you write. Then I have a FB Live, our Frida booth and product line meetings. And parties.
I am SO EXCITED!!!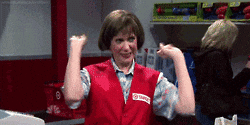 I have to wake up at 6:30, but here I am writing a blog post! I miss posting here. Ever since we opened our retail location, I lost my groove of juggling everything. Every night when I lay my head on my pillow, I realize I forgot a task.
https://www.instagram.com/p/Bd0sRjFD0ip/?taken-by=muchomasartstudio
I decided instead of surfing through each week and addressing the waves as they arrive, I'm going to craft my own agenda, just like I've done in the past. Tightening up my hours, going back to creating my to-do lists to stay on track. I'll save my studio day for Sundays, and spend the rest of the week working on the store and writing my blog posts.
Okay, hold me to that! I have a list of posts I'm excited to share, so I'll wait until after the craziness of Creativation to get rolling.
This is what happens – we have a 400 square foot space at the store to fill with merchandise, and we MAKE all the merchandise. Not to mention my Etsy store! I get excited and will literally spend 12-14 hours in the studio creating like a machine.
If no one stopped me, I swear I would just keep crafting non-stop.
https://www.instagram.com/p/Bd8nQu5goVe/?taken-by=craftychica
It doesn't help that I'm an entertainment junkie. This weekend I discovered Black Mirror on Netflix and binge-watched all four seasons while cutting clay and painting. and then I felt so freaked out, I couldn't fall asleep each night.
Oh, and with all that – I finally got around to using the teeny bottle of 14k gold on my ceramics! I used it on my clay cactus earrings (tutorial coming soon). I'm now addicted, I want to add touches of 14k gold to every part of my life. Is that possible?
https://www.instagram.com/p/BeBT7wSAzbl/?taken-by=craftychica
Today I did my best to focus on prepping for the weekend. Calmly. I have a live TV segment on Saturday morning on FOX10 I still need to prep for, and then I'm presenting four product line sketches on Monday, and then…oh it just goes on and on. We're all busy these days, right?
And we must remember THIS:
https://www.instagram.com/p/BeEp4K4gt3-/?taken-by=pollyannacowgirl
Life is about balance, and doing our best to love our choices. Whether you do one thing or fifty tomorrow, make it count!
Okay, I'm headed off to bed.
Added random TMI: Maya went in to get her teeth whitened today and ended up having her gums shaved. I'll have that full thrilling story coming soon. Pictures and everything…
Until then, have a great day!