These ultimate nacho ideas are part of a sponsored campaign with Cacique®. All ideas and opinions are my own.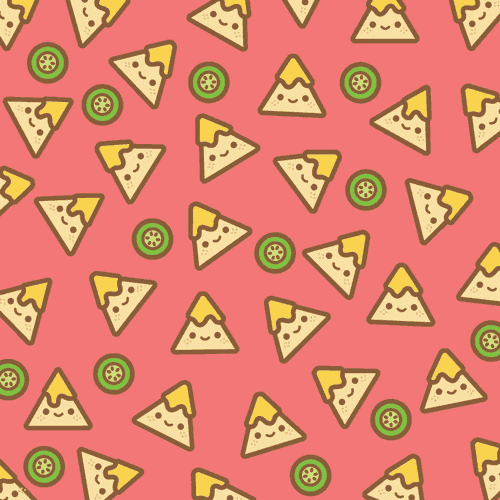 What ties nacho night all together are these muy delicioso products from Cacique! Did you know Cacique is one of the top Hispanic food brands? For more than forty-five years Cacique has been a family-owned company dedicated to producing the highest-quality, authentic products.
If you've followed my blog, I've featured these products in many of my recipes!
As part of this campaign, I was sent a variety of new goodies – such as the Cacique Fully Cooked Chorizos – these come in four varieties, are already cooked and made with premium pork shoulder and seasonings. No additives or artificial ingredients, all you do is heat them up in the microwave or a skillet and they are ready to be devoured in minutes! 
And then the Cacique Mexican Style Queso Dips! These also come in four varieties, using Queso Fresco as the base. These can also be easily heated up in the microwave or on your stovetop.
And then – the flavored sour creams! These come as upside-down squeeze bottles, and you can use them to add a dash of pizzazz on soups, tacos, heck, any Mexican-inspired dish.
Okay, let's make our ultimate nachos – three ways!
These are perfect anytime – whether treating friends and family with an indulgent meal or when you just need a little "me time" because when you're stressed out from work, daily life, maybe even a craft project fail! You know… when you need that little bit of extra love that only something tasty, crunchy and gooey will soothe.
It's an edible hug from the universe!
Whatever the occasion, you have to do it right. That's where these ultimate nachos come in. These three ideas are just as multi-layered as your emotions!
Considering the ease of the Cacique Fully Cooked Chorizos, queso dips, and cremas – I realized there are a lot of ways to mix and match all of them to fit any kind of taste. You can even create combos that relate to your exact mood – from cool and calm to FIRE!
Cacique has the goods for everyone!
Ultimate Nachos #1: Classic
Invite your favorite friends or family over and create a masterpiece platter of Cacique goodness. Sharing a plate of ultimate nachos is a great way to spark conversation to catch up on each other's lives. Bonding time! You can talk about your adventures, goals, love lives, and maybe even share this recipe idea! Sharing is caring!
How to make it: Start with crispy tortilla chips. You can also make your own from cut-up corn or flour tortillas that you can then deep fry or bake in the oven.
Just kidding!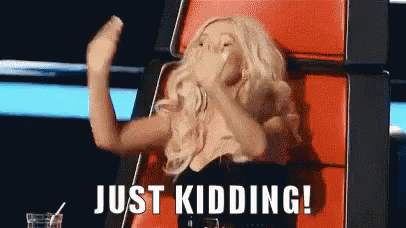 We want fast and easy! Buy your favorite tortilla chips from the grocery store. But here's a tip – pick up a couple of different flavors and mix them up. It will make your nachos even more interesting!
Arrange your chips on a platter, then heat up the Cacique Mexican Style Queso Dip (just needs a couple of minutes in the microwave) and pour it all over the chips. Don't miss any spots – the goal is to taste every ingredient in every bite! Next, spoon on the Cacique Fully Cooked Chorizo. Drizzle with the Cacique Cilantro Lime Sour Cream! Then top with jalapenos, salsa, guacamole, whatever you'd like.
You are ready to serve this classic platter of nachos!
Ultimate Nachos #2: Burn, baby, burn!
This version is when you crave heat. Fire. Maybe to wake you up a bit. This nacho combo is only for the fiercest of tastebuds! This symphony of hotness will leave a fun, lasting impression.
How to make it: The base of these nachos are not tortilla chips – they are all different styles of crunchy, salty chili-themed snack foods. Look for anything that has the word "hot" or "fire" or "flamin" in the name and combine them in a bowl. Arrange on a platter or dish.  Top with the Cacique Queso Blanco Dip, then the chorizo. Drizzle on a layer of Crema Mexicana, add hot salsa, freshly sliced jalapenos, and whatever else you'd like. Make sure to have a glass of ice water nearby!
Ultimate Nachos #3: Cool and Calm
These nachos are when you want to celebrate and live decadent. This combo of flavors is light, perfect as a summer treat, and will totally impress your guests because it's a creative twist on the whole nacho concept. Yes. Nachos for dessert!
How to make it: Pick up some buñuelos at the grocery store – these are fried flour tortillas that have been dusted with cinnamon and sugar. If your store doesn't have them, you can buy regular tortilla chips and sprinkle them with the cinnamon and sugar.
Top with fresh cut watermelon, strawberries, melons, mango, blueberries, bananas, and whatever other kinds of fruit you want.
Drizzle with Cacique Crema Mexicana and you can even top with crumbled queso fresco if you'd like.
Thank you for checking out my three ideas for these ultimate nachos using these wonderfully tasty Cacique products!
You can visit your local grocer to find them or check their product finder!