How to make wax-dipped roses – a nice way to preserve your Valentine bouquet.
Don't be sad when the roses your lover gave you begin to wilt. Keep the buds in your vase – and your relationship – intact by waxing your roses. Not only do they look as gorgeous as that Victoria's Secret nightie you bought, they'll last a long time!
I found a wax-dipped roses video to help you with this process!
Supplies for wax-dipped roses:
Double boiler
Paraffin Wax
Paper towels
Oven mitts
Large wood or metal spoon
String and clip (like a clothesline)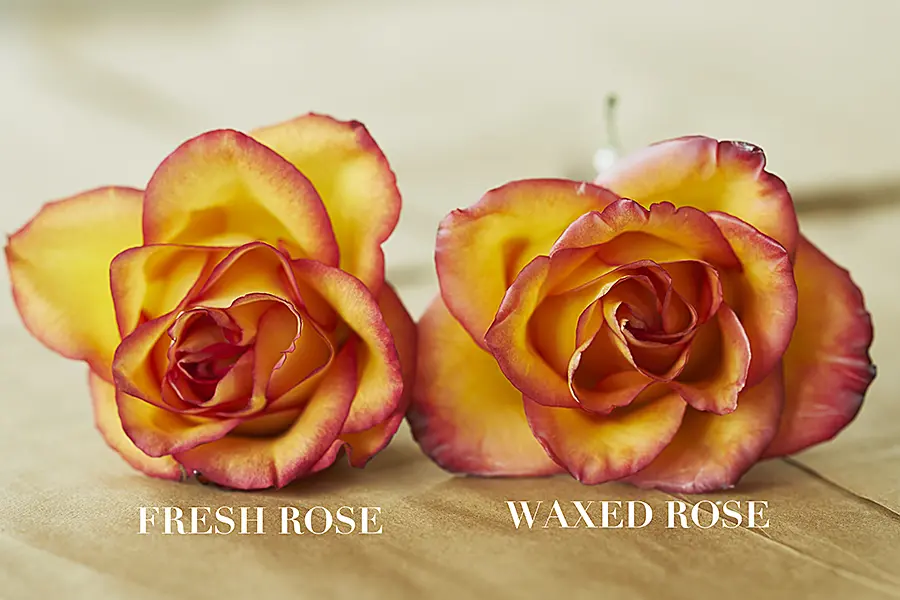 Directions:
Use extra caution when working with the wax. Make sure ot have a clear work station, and proper tools.
Place the paper towels under the clothesline so the wax won't get on the floor. Heat the wax in the double boiler according to package directions.
Put on the oven mitts and pick up one of the roses and insert it in the wax. Use the spoon to drip it on hard-to-get areas (like the center).
Clip it upside down on the clothesline.
Note: Strip the leaves ahead of time, or wax them too. Who wants a perky flower with saggy leaves? Not us!
Thanks for checking out my post about wax-dipped roses!
RELATEd: Cholo DIY Candy Roses