Big City Greens is the newest addition to the Disney Channel summer line up, and that's something to be really happy about. It's an adorable little show all the family will enjoy together. I know because I joined 24 other bloggers on a Disney press junket recently and we screened the first episode, as well as interviewed the creators.
The series is about a little boy, Cricket Green, and his family who move from the country to the big city. It's your classic fish-out-of-water tale, as told from the perspective of the Cricket. It's silly and goofy and heartwarming all at the same time. Trailer link.
Here we are right before we left the bus to check out Disney Animation Studios. This is the area where all the Disney Channel programming takes place. You can see, we're pretty excited!
We entered the screening area where they had snacks and coffee for us – and this ginormous display of Big City Greens! It definitely made us excited to see the show!
Luckily we had time to roam the hallways and snap pictures. Seeing windows like this always gives me goosebumps – I'm back at home in Phoenix right now and I swear I still feel the magical energy from the other side of that glass!

Once we entered the screening room, we were met by Shane and Chris Houghton, brothers and creators of Big City Greens. Their story is one that will help you keep the faith with your dreams and goals. These are two young guys from the midwest who grew up making comic books from the cardboard backing of action figure boxes and printer paper stapled inside. They were able to turn their talents and passions into full-time jobs working on animated shows.
They grew up on a farm, tractors and all and decided to develop a show inspired by their childhood on the farm and their fish out of water adventure of moving to a big city.
To prove it to us, they shared a slideshow of gasp-worthy (cute overload) pictures as kids.
They told us when it came to crafting the foundation of the show, they wanted to keep it authentic to their childhood of life on a farm. They even wrote a song that plays at the end of every episode, sung by Chris. It totally sums up the theme of Big City Greens.
"The song is about a kid in summer who plays outside and getting beat up," he chuckles. "We always came back in (from playing) beat up, scraped knees, grass leaves, torn up. But the next day we were just so excited to do it all again. We realized that's what the show is. They go out and get beat up and go back out again."
Chris even voices the character of Cricket, because really, who else could do it better? The brothers told us when they were storyboarding the episodes for pitch meetings, they had to relay every emotion, therefore Chris stepped in, cleared  his throat and took over. He did such a great job, he signed on for the job.
He isn't the only voice talent who makes the show shine. In addition to the other cast members, the crew also rounded up celebrity guests such as Jon Hamm, Danny Trejo, Raven-Symoné, and Busta Rhymes.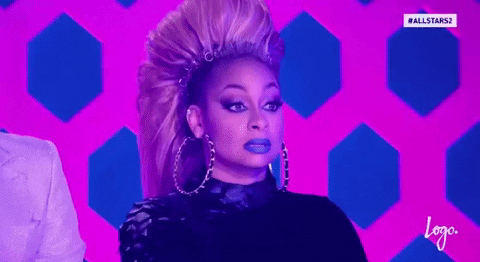 We are a storyboard-driven show," Shane says. "They write all the outlines, the whole episodes get flushed out. The boards are there, then we go get the voices. Often times, the characters come up and we think, 'Who could bring a fun element to this character?' And sometimes that answer is Busta Rhymes."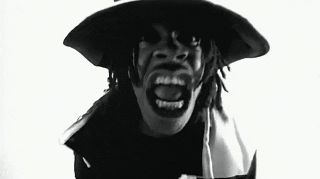 These guests voices are sprinkled throughout the twenty episodes so you have to watch the series! Each episode is eleven minutes, and two are in each show. The first episode is about Cricket aiming to send a chicken into outer space, and the second is about him trying to retrieve a package of expensive steaks he accidentally lost on the subway.
Offbeat, wacky, and totally random. We'll take it!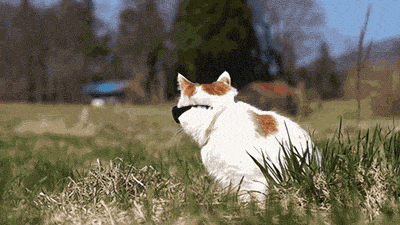 You'd think there would be some sibling rivalry between the two brothers, but they say it's the opposite. They've worked professionally together for more than a decade on animated projects, plus as kids. They collaborated on everything from comic books to writing scripts.
"The benefit we have, we are family," Shane says. "We know what eachother likes, what they want, what they mean. We can figure it out. We're very thankful."
And so are we! Something Chris said really stuck with me – his formula. He said they aim to always have something to say, a message. Their motto was "two parts funny and one part heart." Whether it's about family, friendship, aging, they insert a lighthearted takeaway.
"We wanted to normalize that everyone has their own path," Shane says. "Everything has a little different flavor. We see a lot of traditonal families (on TV), we wanted to shake that up a bit. Bill (the dad) moving in with his mom. We didnt want a squeaky clean wish fulfillment kind of show. We wanted a family that reflected the people we knew growing up. Lower to middle income, maybe didnt have the money to buy luxury items but they were getting by."
That's what makes the show so endearing. It will make you laugh, but also tug at your emotions in a sweet way. The brothers say their parents and older brother are beyond thrilled for their success. Did I mention it has already been picked up for a second season?
Big City Greens debuts with a week of new daily, starting June 18th as part of Disney Channel's GO! Summer. Following that, remaining episodes will premiere on Monday and Wednesday mornings at 10:00 a.m. ET / PT.
Love & light,