Halloween is this month and that means one thing… Candy! Lots and lots of candy! Let's talk healthy candy recipes! Yah or nah?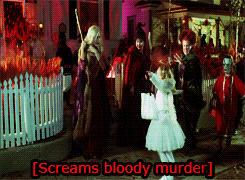 Here's the deal. I'm trying so hard to eat better and I'm vowing not to buy into all those sugary snacks. The importance of taking care of our teeth is something we often underestimate. I don't want to be all Debbie Downer here, but I recently learned the number of people who have dental implants is approximately 3 million and continues to grow by 500,000 per year.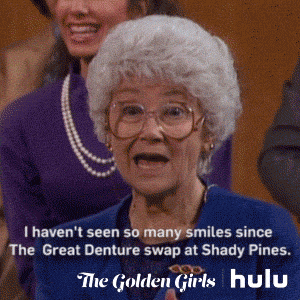 I realize it's difficult to pass out homemade candies to kids trick or treating without getting pelted by costume accessories, but at least we can make healthier options for our household. For our kids, friends, and family, right? Plus, it's a great way to gather our favorite people together for an edible craft project!
Here are some health(ier) candy options I found online to make for the season.
Almond Butter Mini-Cups
Video by Simply Quinoa.
These tasty treats use almond butter instead of peanut butter, which is filled with sugar.
To make the outside chocolate coating, mix 8-9 ounces of unsweetened dark with 1 tablespoon of coconut oil and 3 tablespoons of pure maple syrup.
To make the almond butter inside, you'll need:
1/2 cup chilled organic unsalted almond butter
1 tablespoon ground chia seeds
2 tablespoons pure maple syrup
a pinch of fine grain sea salt
To top the treats off, you'll need 1 teaspoon of coarse sea salt.
Melt the dark chocolate with the coconut oil. After its melted, go ahead and add the maple syrup. Use about half of the chocolate mixture and coat the insides of a greased muffin tin. Cover the sides as much as possible. Put it in the freezer so the chocolate will set.
Now it's time to mix the almond butter, chia seeds, maple syrup, and a pinch of sea salt. Don't you feel healthier already?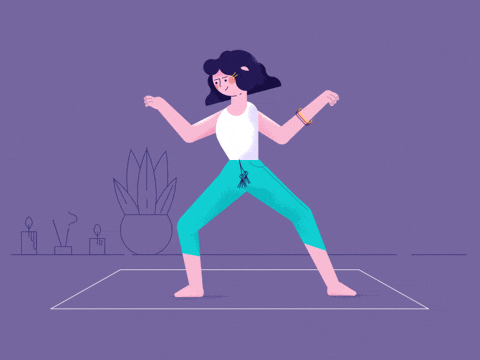 After the chocolate is hardened, add one teaspoon of the almond butter filling to each cup. Take the remaining chocolate and spread it on top of the almond butter. This is the favorite part we love to bite into! Now sprinkle a few pieces of sea salt on top for a little kick.
Place the muffin tin back into the freezer for about 30 minutes. After the chocolate has solidified, pop the cups out of the muffin tin and enjoy! (Keep them stored in a fridge to avoid having them melt.)
Twix Bars
This video shows FIVE healthy versions of our favorites, presented by FabLunch!
To make these "Twix" bars, you will need:
1 1/4 cups all-purpose flour
1/4 cup granulated sugar
2/3 cup butter, softened slightly
1/2 cup butter
1/2 cup brown sugar
1/2 cup sweetened condensed milk
2 Tablespoons corn syrup
2 cups chocolate chips
1 teaspoon vegetable oil
After heating the oven to 350, spray a 9×9 pan with non-stick cooking spray and set aside. To make the shortbread, combine the flour and sugar with the butter until it forms into a crumb mixture. Press the mixture to the bottom of the pan and bake for 20 minutes.
For the caramel, melt the butter and stir in the brown sugar, corn syrup, and condensed milk. Bring to a boil, continuously stirring. Pour over the shortbread and allow to cool.
After the caramel has hardened, melt the chocolate and oil. Pour melted chocolate over the caramel layer and allow to cool. You can place the pan in the fridge to help it cool quicker. After it's cooled, cut into bars and munch away!
Sour Fruit Candy
Everyone knows that fruit juice isn't the healthiest option, but in this recipe, it's used in a healthy way to add a little bit of sweetness into these yummy candies. NOTE: The finished candies won't look like the ones in the above picture, they'll be square and the color of the juice you use. I just liked that photo!
The ingredients for this recipe are:
⅓ cup fruit-only juice (this means 100% fruit juice!)
1 teaspoon citric acid, divided
½ cup water, divided
4 (1/4 oz) packets unflavored gelatin
¼ cup coconut nectar
1 Tablespoon arrowroot starch
Combine the fruit juice, ½ teaspoon of the citric acid, ¼ cup of water. Mix and then sprinkle the gelatin on top. Set it aside.
Combine the remaining water and the coconut nectar. Boil for five minutes and then pour it over the gelatin mixture. Place it over medium heat and stir ever so gently until the mixture turns into a smooth liquid.
Next, pour the mixture into an 8×8 pan and leave out for about 2 hours. After it has solidified, use a sharp knife (be careful!) cut into pieces. Coat with the remaining citric acid. Dry the candies overnight before enjoying.
Agua de sandía
Here's a video to make aqua fresca – juice water. This is by my friend Laura, from Spicy Latina! She uses a cup of natural sugar, but if you have a very sweet watermelon, you won't need to add as much. I make this all the time and never use sugar, maybe a little if the watermelon isn't sweet. Regardless, this isn't exactly CANDY, but if you are craving something sweet, it will do the trick!
Sugar Free-Chocolate Bark
This is by LowCarb360. I'm a big chocolate person, so I'm pretty excited to try this one! It looks very tasty and I wouldn't feel like I'm missing out on anything!
Peanut Butter Fudge
I love this girl from Blogilates! She is so upbeat and makes eating healthy doable and fun. This recipe skips the sugar and condensed milk. I've tried this one and it is so rich and decadent. I little piece goes a long way. you can make batches and give them to friends and relatives!
What did you think of these? Which would you try?