I just came back from a General Hospital (airs 1 p.m. mountain time) set visit in Los Angeles as part of an ABC/Disney blogger tour! My mom is a longtime fan of the show and after witnessing all that takes place behind-the-scenes, I know why. so much action and fun!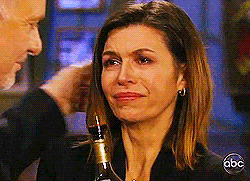 This show goes deep. From the storylines to the casts, the sets, and the passion. We learned there is so much magic that happens in front and behind the camera.
I've rounded up some of my favorite moments and tidbits that you didn't know about the show! Ready? Let's do this!
From the outside, the building really does look like a hospital.
We had a blogger with an injured leg, and when she entered the building in crutches, someone jokingly said, "You know we are not a real hospital, right?" I can see where someone would make that mistake, the place seriously looks like a hospital. How fun for people who live in the area to drive by, see the building and know so much drama is taking places behind those glass doors.
All the sets are housed in one ginormous studio.
It's like a giant puzzle! All the walls are moveable and the sets change week to week depending on the storylines. Hundreds of numbered cameras hang from the ceiling, ready to shine on command. Walking through the studio, it's hard to imagine how they pull it off, but once the show airs, it all comes together!
Yes, every room!
You'll never look at the show the same, right? It's crazy how they can make it appear like a sweet, trendy bungalow when really it's confined to a small area with faux walls.
The pens are glued down so no one will take them.
Yes, even celebrity cast members will lift a pen or two – by accident of course! Our host told us how the pens often disappeared from the set, so they decided to glue them down. That all worked great until an actor has to film a scene where they have to furiously scribble some crucial notes and grab for a pen only to pick up the entire cup. LOL!
The actors receive scripts days before they shoot the scenes.
"They tell me it's like building a muscle," says actor Josh Swickard who plays "Detective Harrison Chase." He joined the show in January and is considered the newbie of the cast. "The first six months, you don't know your own name," he jokes. "I'll get my scripts seven days before and I'll read it 10-20 times, then again." He said it helps a lot because he can read lines with the other actors.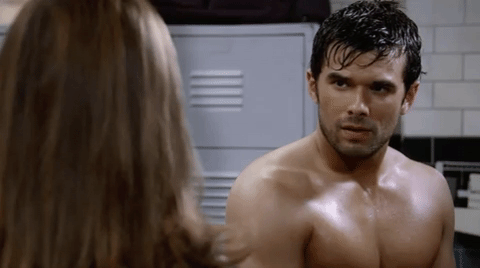 Speaking of Detective Harrison Chase – we caught a sneak peek at an upcoming AMAZING scene of his that will blow your mind. It's coming up soon, that's all I can say!
Changes happen and everyone rolls with it.
Executive Producer Frank Valentini tells us there are a massive amount of variables that take place from the time an idea is written on paper to what makes it on air. He compares it to driving a car and changing the tires at the same time. Regardless, they are ready for anything, even the outfits are lined up!
"We have a large volume of material to cover in a short amount of time," he says. We go dark sixteen weeks a year, most shows go dark all of May through August. They produce at least 240 episodes a year.
Yes, the producers read your comments and feedback!
No really, they do! Valentini says they certainly pay attention to fans. He says there is a fine line – many times when a fan complains that they hate a storyline, they really LOVE to hate the storyline. That's ratings gold! They stay tuned to timelines and tweak when they need to move them along faster.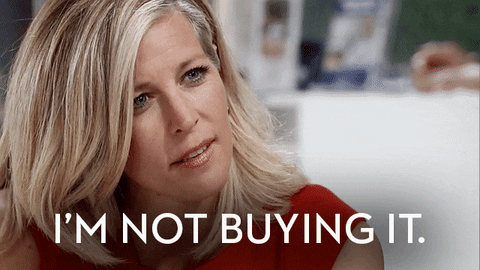 It's more than juicy, campy drama.
Valentini says the writers and producers strive to offer more than just pearl-clutching storylines. They also add in topics that resonate with viewers – like the annual Nurses Ball (which airs this week!) that raises money for causes. There are ways to tell stories that change people's lives, and the writers go there. They want the audience to feel the responsibility as well. It's more than storytelling, it's also about setting examples.
General Hospital is celebrating 55 years!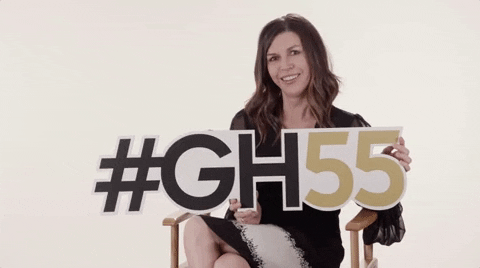 "55 years," says Valentini, proudly. "Soap operas – daytime dramas – are an original American art form. A continuing drama for 55 years is pretty incredible! To be an actor and go to the same job for 10 years, what a miracle that would be!"
The cast and crew are a family through and through.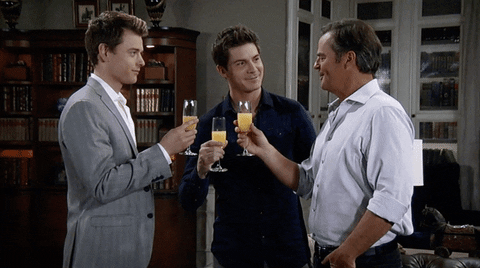 Valentini says there is a strong family vibe. They work together for so many long hours, they experience all of life's milestones together. Babies, loved ones passing, illnesses, anniversaries. They've formed a bond, which makes the show even more endearing!
Here are some other funs pictures from the set!
Thanks for reading, and make sure to follow General Hospital on social media!