This is comfort Star Wars movie we need.
After the heart-wrenching emotional surfing we endured with last year's Rogue One and The Last Jedi, SOLO A Star Wars Story is a refreshing detour. It puts a smile on our faces and a pep in our popcorn. It's a high-spirited experience, allowing us to exhale and enjoy the ride. It's fast-paced, action-packed, upbeat, memorable, and throws out a generous amount of gasp-worthy and "Awwww!" scenes. And some epic inside jokes!
We meet Han in his early days on the gritty planet Corellia, where he is already into swindling and conning his way in and out of dangerous situations. You'll chuckle at some of the references, Solo is a dude who will try ANYTHING to worm his way out of a death trap, even if it's making goofy clicking noises with his mouth.
That's our Han!
And he has a girlfriend! Qi'ra (Emilia Clarke) is his ride or die and she is just as street smart, they make an adorable match. You'll forget eventually, another intergalactic chica will steal his heart. That's a long way off, so for now, we're Team Qi'ra. I don't want to give out any spoilers but the young lovers plan to escape to their freedom goes horribly awry (as expected!) setting Hans quest into motion.
Let's unpack a couple of touchy topics first.
Alden Ehrenreich as a young Han Solo.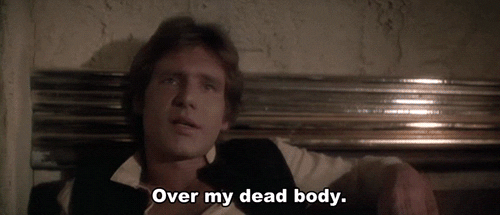 The verdict? It's a win! Make that a W-I-N! I had my doubts like any other respectable member of the Rebellion. In fact, for the first 10 minutes of SOLO I searched for character critiques, but poof! Those thoughts vanished. Ehrenreich seamlessly slides into all that we love about Han Solo. He manages to capture Harrison Ford's iconic nuances is a very natural way. So much that he will make you love the Ford version even more, because this is a chance to see Han's origins as a pilot, and master mischief maker.
Ehrenreich slyly found a way to embody all that Han Solo grew into and serve it as a younger, unpolished version. His heart is soft, yet very courageous, eager to learn, fail, and try again. Every choice and moment adds a layer to his future character's encounters.
And the second question – those rumors about the film having a rocky production start.
This really only applies to Star Wars diehards, otherwise, it's not even worth mentioning. Whatever glitches there were in the early stages, veteran director, and master storyteller, Ron Howard stepped in and worked his magic.
The Force at work!
I feel it all happened for the sole reason to put Howard at the helm. He took all the pieces and crafted them into the fantastic summer feature you'll see on the big screen. Stepping back to see the big overview, it's obviously Howard put a lot of personal TLC into every scene.
My favorite moments of SOLO: A Star Wars Story
I really can't decide on one favorite aspect of the film – there is so much to love here. I need to make a list!
Breakout characters in order:
Chewbacca! Of course, he is first. In SOLO we not only see the origins of his bromance with Han, but also Chewy's backstory. And even his cousins! I guarantee you'll want to buy a Chewy collectible.
Donald Glover as Lando. But we all knew this, right? Glover is the ultimate Rico Sauve gambler and trickster. Not to mention his outfits, which will make every cosplayer drool. Glover delivers Lando's backstory in full color, bursting with charisma. He's the guy you want as your best friend, even if you worry he might be playing you. 
L3. She's a newbie droid to the galaxy and comes fully loaded with witty quips, a brain that outshines any MIT genius, and more than enough freedom fighting tactics to make Dolores Huerta proud. Def have some star material going on here.
Life before Leia?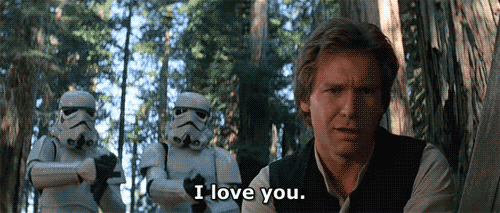 Deep breath here. Before we enter the Hater's Lounge for Han's girlfriend, we have to consider some facts. 
Han didn't even know about Leia in this film.
This is his first love, and this relationship has a lasting effect on him for the future.
If there was any female counterpart, other than Leia for him to be with it's Daenerys Targaryen! Khaleesi!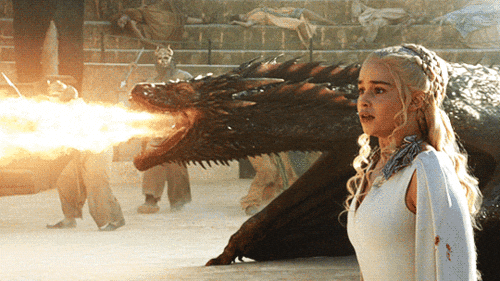 The casting director did right by putting her in this role. Emilia Clarke's Qi'ra is a strong match to Han Solo.
And this is a very delicate responsibility – who knew Han Solo had locked lips with anyone before Leia? How do we even comprehend that idea? But that makes the movie all the more delightful. We see a young Han celebrating the ups and downs of first love and it all adds extra layers of endearment to his actions in the story.
She's a smart and savvy survivor who has managed to keep her grace through all the tribulations she's endured. But most of all – she is more than Solo's love interest. She is a leader in her own right and has her own goals and agenda to follow. 
There are also key performances by Woody Harrelson and Thandie Newton that respectfully round out the story and action.
Notes to consider: The film runs long, almost two-and-a-half hours! Go to the bathroom before it starts and bring snacks. It's rated PG-13 and should be fine for preteens, it may be hard to keep little ones in their seats for that long. There are plenty of combat scenes, but not an overabundance of blood spill.
SOLO: A Star Wars Story opens nationwide May 25th. 
P.S. I met Chewy last week and he said he is really proud of his scenes, and he really wants all of you to go see his movie! I told him I would pass along his message! 🙂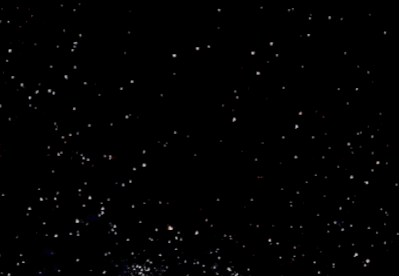 Alden Ehrenreich is Han Solo and Joonas Suotamo is Chewbacca in SOLO: A STAR WARS STORY.
https://www.facebook.com/starwarsmovies/
https://twitter.com/starwars (#HanSolo)
https://www.instagram.com/starwars/
https://www.youtube.com/user/starwars
http://www.wdsmediafile.com/walt-disney-studios/HanSolo/