Get crafty with your mom! For reals – flowers, and chore coupons are nice, but all moms really want is chill time. So here are some ideas to help her relax and flex her creativity. The last thing we want is for madre to break a sweat or stress!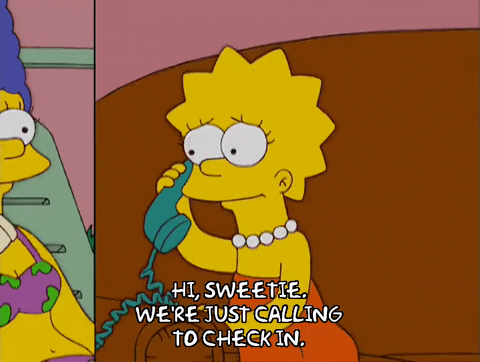 I never had a strong bond with my mom, but I made up for it with my daughter, we're pretty tight. So when it comes to being creative we spend time talking, sharing stories, watching movies or hanging out in the art room. We each pick our own medium and create something. No expectations, the idea is just to relax!
If you happen to be looking for some ideas of things to make with your mom, I've rounded up some faves. I'm gonna start with food! In this list you'll find some ideas from me and some good ones I saw online!
Okay, how about freak shakes?
You can choose to make these as healthy smoothie versions or go for the decadent dessert vibe. Do this together, then clink your glasses and celebrate the good times!
https://craftychica.com/2017/07/pan-dulce-freak-shake/
Looking for a food trend? Here is a yummy one. Everyone is cutting up cheese slices into squares to make their own Cheez Its – I'm excited to do this one too!
Painted Wine Glasses
Of course, you have to provide the wine too! First paint a wine glass, then pour the wine and watch a movie! for these I used multi-surface paint I bought at the craft store. Sealed with water-based varnish.
https://craftychica.com/2015/06/painted-wine-glasses-diy/
Make greeting cards!
These are super fun because they are easy to put together and then look so great when you are done. You can buy card kits or gather up your own supplies.
https://craftychica.com/2020/03/shaker-card-tutorial-for-beginners/
Check out my friend Rina at Create Studio Fresno – she always posts cute card ideas! I love how she unites so many different items to create a little story.
https://www.instagram.com/p/CN1QYZrAuLF/
Air-dry Clay Wall Planters
Is your mom the earthy type? Maybe she'll love sticking her hands in some clay. Air-dry clay is perfect because it's affordable and oh-so-easy to work with. You can make earrings, or ring dishes, planters – so many possibilities! And if you don't feel like buying the clay, visit a local paint-on-pottery studio and paint a frame, a dish, and then exchange them so you can think of eachother!
https://craftychica.com/2020/04/air-dry-clay-ideas-wall-pockets/
Vinyl-cut anything – planters, tumblers, wall signs!
If you have an electronic vinyl cutting machine, you can choose from all kinds of things to make. These terra cotta planters are super cute and they are a mixed media project because first you paint the pot, let it dry, varnish it and then add the vinyl-cut design. Take one of your mom's most memorable quotes and put it on a wall sign, a cup, etc.
https://craftychica.com/2020/05/cricut-joy-projects-diy-flower-pots/
Martha from the Las Crafty Chicas FB group, shared this photo of what she is making – mini-chalkboards!
https://www.instagram.com/p/COHdvtBJykk/
Tie Dye Heart Pillows!
Tie-dye is still going strong, but you gotta jump on it early because the craft stores are always sold out of kits! T-shirts are so basic, do something a little more functional – like a pillowcase! This is super sweet because you and your mom will go to bed on a big colorful heart, what better way to dream!?
https://craftychica.com/2020/08/tie-dye-heart-pillowcases/
Custom Label Mother's Day Candles
These are cool because you print up your own labels and glue them around a blank candle! Make it look like a product line! I have printable labels if you need them!
https://craftychica.com/2015/05/mothers-day-candles/
Thanks for checking out these ideas about how to get crafty with your mom, let me know what you come up with!