Have you ever made a DIY Intention Shrine? Well, I'm teaching a workshop September 17th at Amor Collective – we are making these! I bought the nichos on my last visit to San Miguel de Allende, MX and knew I wanted to teach a workshop!
We will start with a small journal prompot and then create a shiny box to remind you of what lights your heart! Each box measures about 6″ tall.
Amor Collective is located at: 9780 W Northern Ave Suite 1180, Peoria, AZ 85345
Create a beautiful intention box in honor of your goals and dreams.
Taught by me, Kathy Cano-Murillo, The Crafty Chica! We will be using Mexican tin nichos I purchased while traveling in San Miguel de Allende, MX. I bought them from a wonderful husband and wife shop owner who make them by hand. Each one is made of brass and is a different shapes and size. Each person will randomly choose a box and then will have an array of embellishments to choose from to decorate.
Included:
Guided intention setting. We will do a short journal session to set your intention, so you can think about it as your create your box.
Small journal to document intentions and thoughts.
Nicho, measures about 6″ tall.
Supplies to decorate (paint, glitter, crystals, trims, etc).
Assorted images to choose from to use in your nicho.
This is a class to allow yourself to exhale and open space to see a better future for yourself. Crafting is very meditative and relaxes your mind. You'll be inspired by what you create!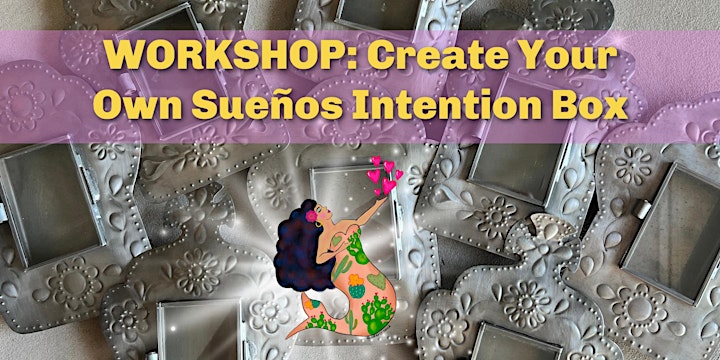 View this post on Instagram