Here are some products to pamper your dog this summer! I recently showed these on Good Morning Arizona and thought I'd share them with you here too! I've also added other items I thought you'd like. Aren't our doggies so lucky?
Bully Max is a brand that caters to high quality food and treats for all breeds of dogs. The company was founded by a man who trained police dogs and couldn't find the right meals to support the dogs immunity, mobility and overall health. so he created his own products that included plenty of protein, calories, vitamins, and minerals to healp with his training programs. I was sent:
These are freeze-dried turkey treats that can be given to dogs as treats or you can wet them and put them on top of a bowl food. I also received Bully Max Instant Fresh Dog Food.
This is freeze-dried chicken and veggies that comes in a pouch. There is a scoop to portion, then you add water and it turns into wet dog food. Super handy to take on trips!
I also received this cushy bed for my Chihuahuas. It actually has a memory foam insert that is covered in plastic to make it waterproof. It's coverd with faux velet and has a 360 degree bolster all the way around. Two of our Chis are elderly and this bed works really nice for them.
I bought one of these for my dog, Punky, and it's his fave. It's strong and sturdy and that squeaker is still going strong!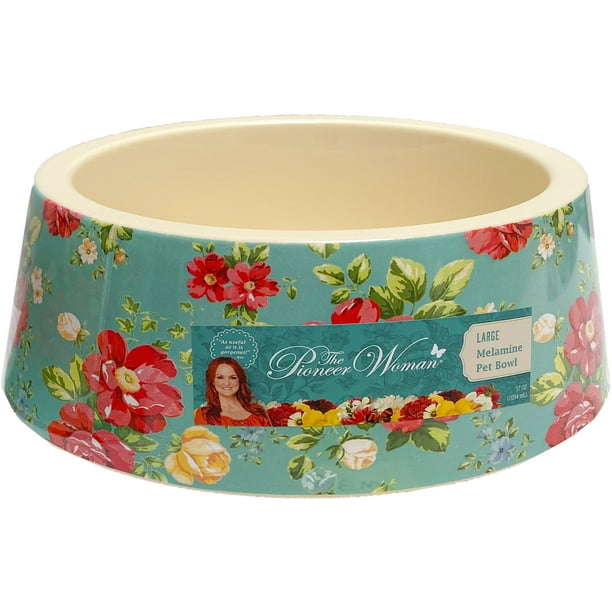 Designed by Ree Drummond, this bowl is dishwasher safe and comes in different sizes. Avail at Walmart.
Cute and oh-so-stylish!
Crafty Chica handpainted pet dish
I can't show pet products and not share something I made