Here are some non-cheesy, super authentic ideas for a love letter! Not only for Valentine's Day, but for any time of the year. Check out these love letter examples we pulled together.
By Jeshua for CraftyChica.com
And just like that, it's Valentine's Day!
Santa Claus?! He's so last year! Now, the hottest name in holiday figureheads is Cupid – and you may be in the mood for a DIY love letter – write something romantic for someone you love. Or maybe just show your love and appreciation to someone important…
or maybe inspire some bowchikabowwow time?
Idk
Crafting a heartfelt letter is a sure fire way to show that special someone that you really care. Love letters can sometimes even better convey things that may be harder to articulate but getting started can be tricky.
So here are 6 ways to craft the perfect love letter.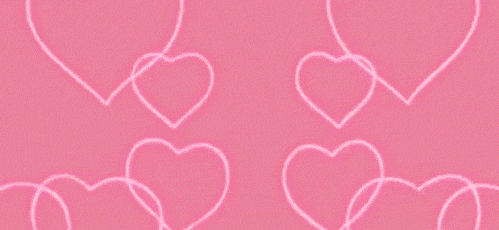 1.Be genuine to who you are
This is the most important thing IMHO. If you're goofy and silly, don't try too hard to make your love letter too serious. Conversely, if you're super serious in life, don't google "funny jokes" to try be funny.
Just do what comes naturally. You want your letter to reflect your true feelings.
If you try to be something you're not, the recipient is gonna know and feel that and whatever genuine feelings your are trying to convey will totally be lost.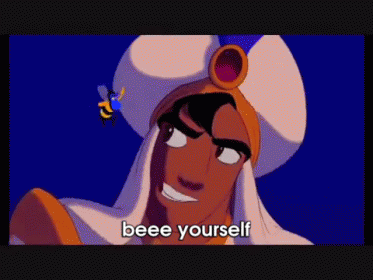 2. Never say anything you don't mean
And what I mean my that is, don't tell someone you love them eternally with the fiery passion of 1,000 suns and you can't wait to spend your entire life together- when you've been dating for like a week. It's okay to be passionate, but consider this: You live with the things you say far past Valentine's night nawmean?!
Perhaps write about the things you admire about the person; Talents or personality traits that you admire.
Let them know that you recognize any hard work they have put into something. You can never go wrong when you affirm someone's passions.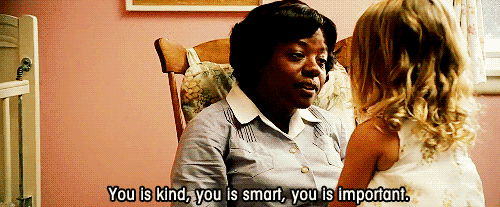 3.Reminisce on a special shared moment
I know I'm a total sucker for someone who remembers details. Reminiscing on a particularly fun or special moment/date/trip/day/event, shows that you care and that the time spent with the other person was of importance to you.
Let's be honest, everyone wants to feel important right?
4.Make your letter look like you put in some effort
I know, I know….it's about the content not the looks but DANG looks help!! Lol
I'm telling you, putting a little extra effort goes a LONG way in showing your affections. Consider writing your letter on a really nice colored piece of paper (maybe a dark crimson color with white ink?!! Idk just a suggestion) or to REALLY put that personal touch on it, consider handwriting your letter.
Unless of course, you have terrible handwriting. You're smart. You can figure this out. I believe in you. (Pssst, hHere's a tutorial for brush lettering!)
5.DON'T BE CREEPY
Please, just- just don't be creepy. If you haven't had the DTR (define the relationship) moment yet, maybe stay away from talking about marriage or forever or anything too serious at first.
Now if you're 5 years into a steady relationship that's a different story but if it's a new thing keep it light fam!
6.Relax
I know expressing your feelings can be vulnerable and a bit scary but if it's the right person for you, things will work out.
Don't overthink it too much. Go into it confidently knowing that your intentions are genuine and well-meaning.
Feelings and love and relationships oh my! It's a big world and I am by no means an expert in any of it but I do know that maintaining or starting a relationship (whether romantic or platonic) takes effort and authenticity.
Apply those principles to your love letter and you're sure to craft an absolute treasure.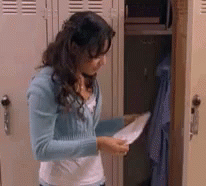 And in case you need some crafty help, here are some love letter examples!
This idea really shows effort and creativity. You're going to put a word on each heart and string them together. This will give you time to runaway and hid as your future love interest deciphers the sentence.
Buy a card at the store and then level it up by adding handmade touches. Glitter sequins, stickers, washi tape. It's a halfway handmade method to success! Trust me!
Then you can write you love letter inside the card!
Create a beautiful crispy folded envelope to hold your special words, love coupon, or gift. It makes it all the more special to have a handmade envelope.
These are so addicting to make and they look so adorable. You can write a reason on each heart why you love the person and then put them in ajar so they can pull on out each day.
For the true romantics. You can't just deliver a love letter on a sheet of printer paper. Heck naw. Add some character to it by tearing the edges, soaking itin tea to make it look aged. Check out this video for vintage-inspired love letter ideas!
Because sometimes the way to someone's heart is through their tastebuds! And eyeball – and stomach! These are love letter cookies! you can write your note with icing or on an attached label.
It sounds creepy but its not, its romantic! Start with a cigar box or any box and trim it in crafty love!
And you can skip with frills and go with classic handwritten prose. True from the heart.
Benefits of writing a love letter
Love letters are a beautiful way to express your feelings for your partner.
They can be handwritten, typed, or even spoken. But what makes a love letter truly special is the thought and care that goes into it.
Recap of good love letter examples
1. Put your heart into it. Write from the heart and be genuine. Your partner will be able to tell if you're being sincere.
2. Tell your partner what you love about them. What do you admire about them? What makes them special to you?
3. Be specific. rather than simply saying "I love you," talk about specific things you love about your partner. For example, "I love the way you make me feel," or "I love your sense of humor."
4. Make it personal. Write about your own experiences and how your partner has impacted your life.
5. Use romantic language. This is your opportunity to be poetic! Use flowery language and descriptors to paint a picture of your love.
6. Keep it short and sweet. A love letter doesn't have to be long to be effective. Sometimes, the shorter the better.
Writing a love letter is a beautiful way to show your partner how much you care. Follow these tips and your letter is sure to make your partner swoon!
I hope these love letter examples helped give you inspiration!
RELATED: 9 Valentine DIY candy box ideas
Ttyl,
Jeshua
Special thanks to Jeshua for this article! Make sure to follow him on Instagram!