Here is a DIY crochet washcloths tutorial for you!
I bet you're thinking – why crochet washcloths when I can just buy them? Well, when you love yarn, you'll find any reason or project to work that hook!
Here is what intrigued me about this project
Double, single, double, single – it's called the "crunch stitch."
To those of you who are experienced crocheters, you probably use this combo all the time, but for me it's new and here we are!
Why you should use cotton yarn for this project
Cotton yarn is good for skin because it is a natural material that is soft and absorbent.
It is also hypoallergenic, making it a good choice for people with sensitive skin. Cotton yarn is also breathable, so it helps keep skin cool and comfortable!
Supplies for your DIY crochet washcloths
You'll need a size I crochet hook and start with a chain of 25.
>
When it comes to the stitches, you want to do a double, then a single, a double, single, etc.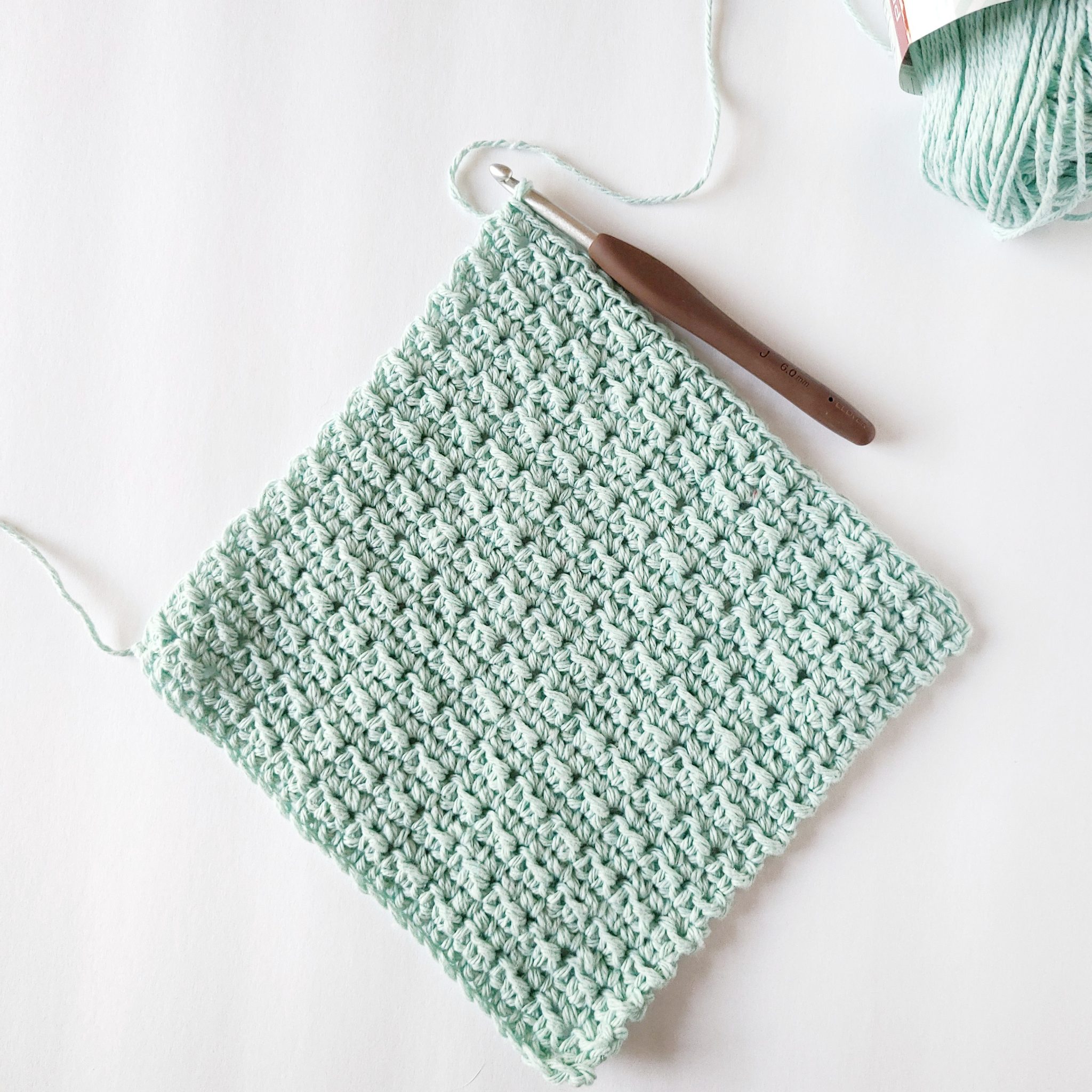 This creates a tight, nubby texture, great for a gourmet washcloth. Check out the free pattern above to get the amount of rows, etc.
There are so many pretty colors, you can mix and match any combo, or go with solids.
I think these would be cute to make for a special guest that is visiting your house, or to add a pop of color to your bathroom or kitchen. The best aspect is that they are totally strong and functional!
How to use your crochet washcloths
Make a set to give as gifts.
Make them into pouches to hold a bar of soap.
Teach your kids how to crochet with this easy pattern
Practice sustainability by making your own washcloths. If you can't buy cotton yarn, cut up unwanted T-shirts to create yarn to use.
Thanks for checking out this project, I hope you like it!