Crafting alongside your kids has many benefits like being able to connect emotionally with your child. Kids who spend time working side by side with their parents often grow up to become more outspoken individuals who work well with others.
On the other hand, kids that work alone tend to have more difficulty opening up to their parents. Hence, parents should make time for their kids to know about their daily activities, their worries, their hopes, dreams, and so on.
In these times, there are many things fighting for a child's attention. They may typically be drawn to popular games like Minecraft, which is reaching record heights in its population of 600 million active players, according to a new report. That being said, crafting with your child can give them a much-needed break from technology and media.
Some benefits of crafting with your kids are: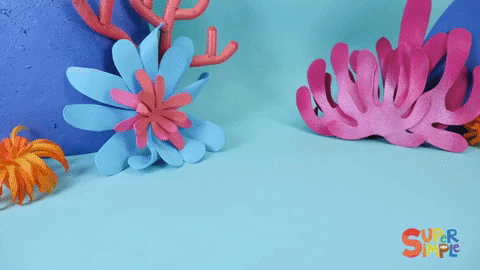 — It creates beautiful memories
— It allows you to explore various creative activities
— It enables your children to relax
— It teaches your child to work with hands
— It boosts your child's confidence
— It teaches your child teamwork
As a family you can consider the following benefits:
1. Emotional connection — Crafting with somebody you love is quality time well-spent. You make mistakes together, laugh, and find solutions. The real perks for children? Limitless complements for a job well done, and spending time with someone they trust. Every child would love that to bits.
2. Mastering new skills — crafting teaches children to be more capable adults.
3. Dedication — It takes dedication to learn how to craft, and dedication goes a long way in teaching a child how to be patient.
4. Patience — It's important that children learn early on that certain things take time. With crafting, you can illustrate to your child that as long as they are patient, they can achieve anything in life.
It is crucial that parents incorporate craft into their children's lives, and take that first step to initiate it with their child. Crafting has a lot to do with the formation, upbringing, and development of a young personality. If you help your child to have a pleasant experience with crafting, they may be more inclined to try other new productive hobbies as well. In 2017, there were approximately 11.6 million youth participants (aged between six and 17 years) in fishing in the United States, so even outdoor hobbies are a great option.
Working side by side with your child allows you to know their preferences better. It is important to understand how your child is feeling, and what can help boost their mood. Even certain social or health-related needs can help them to feel more secure. For example, 47% of Invisalign Teen users surveyed had a boost of self-esteem in the process of treatment compared to just 22% of teens with metal braces. Once you understand your child, introducing the kind of craft that will appeal to them will become fairly easy.
Some crafts that you can consider include:
– Taking photos
How to make a clay photo stand
– Scrapbooking
Quinceañera Scrapbook & Memory Tins
– Making cards
– Painting
– Book coloring
– Making jewelry
One of the most aspects of crafting you should take into account is the environment. Ask yourself the following questions:
— Is the environment friendly for a child? In other words; are there any distractions such as TV noise, or other children playing around?
— Do you have all the right tools you need? If so, does your child know how to use them?
— Does your child enjoy the craft? Chances are if your child doesn't enjoy the craft, you won't get their best participation, which means they will eventually lose interest in partaking in other crafting projects.
Granted, parenting is not an easy task, especially if you are a single parent. Between work and other responsibilities, it can be difficult to find the time to craft with them. However, if you put in the effort to make time for it, you and your child will benefit in the long run. Keep these ideas in mind when you're looking for crafts to do!